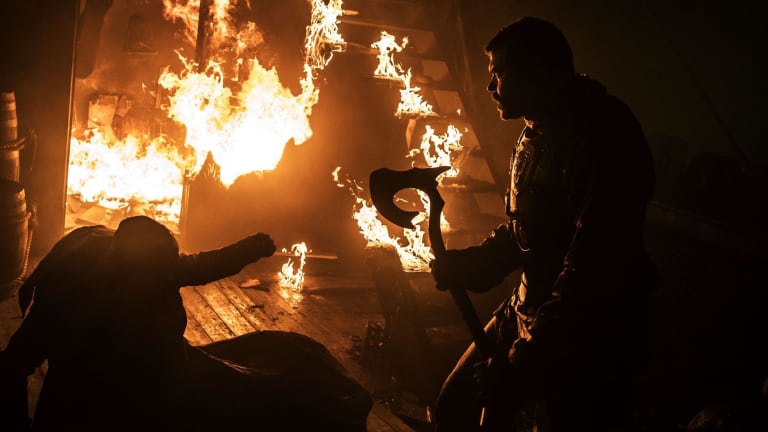 How the 'Game of Thrones' Creative Team Turned a Parking Lot Into a Jaw-Dropping Naval Battle
Go behind-the-scenes.
This terrific behind-the-scenes video shows how the Game of Thrones creative team took an empty parking lot and turned it into one of the coolest battle sequences in the entire series. Watch and learn.