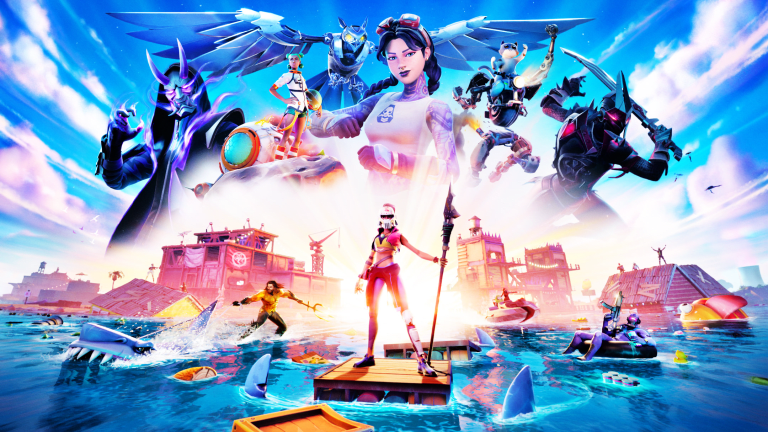 New 'Fortnite' Season Floods the Island With Sharks and Style
The new season of Fortnite is finally here, people. And it looks terrific.
Following a massive event, large areas of the island have been submerged underwater with new mechanics that rely on aquatic adventurings like latching onto a shark — no big deal — and water skiing behind it.
There is also a floating city straight out of Waterworld, fresh skins ranging from Aquaman to a tiny kitten riding a motorcycle mech suit, and lots of new weaponry like the Shock Grenade Launcher and Charge Shotgun. It's all over-the-top and ridiculous, which is what Fortnite does best.
Free-to-play on every major platform, squad up with your crew and dive into the fun right here.