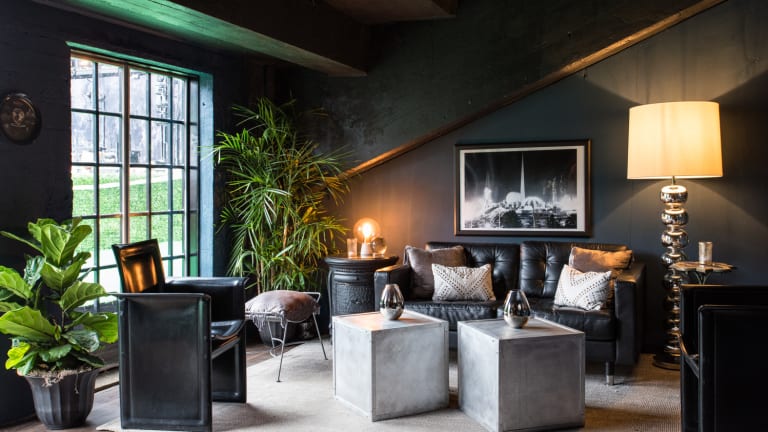 This Secret Speakeasy at a Tennis-Stadium-Turned-Rock-Venue is the Best Spot to Catch a Show
There's nothing like hitting the tennis court on a warm evening, but the clay at Forest Hills Stadium offers an experience galaxies apart from what you're probably thinking. The former site of the U.S. Open in Queens, NY hosted dozens of matches between legends like Bjorg and McEnroe up until 1972. It's been converted into a concert venue now, with grandstand seats from the stadium's heyday and general admission revelers bouncing around the service box.
But you wouldn't come across the best seats in the house without knowing where to look. Concealed behind an inconspicuous port-a-john you'll find a pair of Speakeasy Suites, fully kitted out with contemporary furniture, private open bars and, best of, private porches that spill out onto the clay. They're close to the stage and slightly elevated to give you the best view in the venue, not to mention segmented from the rest of the throng.
There was once a need to follow secret instructions, which involved a 9-volt battery and an ever-changing password, to gain access to the bar. Those days are no longer, however, but the guest list is kept tighter than before. Your best bet for getting in- consult your rolodex.
They just launched their 2018 summer calendar and it is absolutely no joke. Seriously, the combination of Arctic Monkeys, David Byrne, Belle & Sebastian, Jamiroquai and a two-day festival presented by The National make it New York's best summer venue by no small margin. Check it out below and see you on the courts, or ideally… off them.