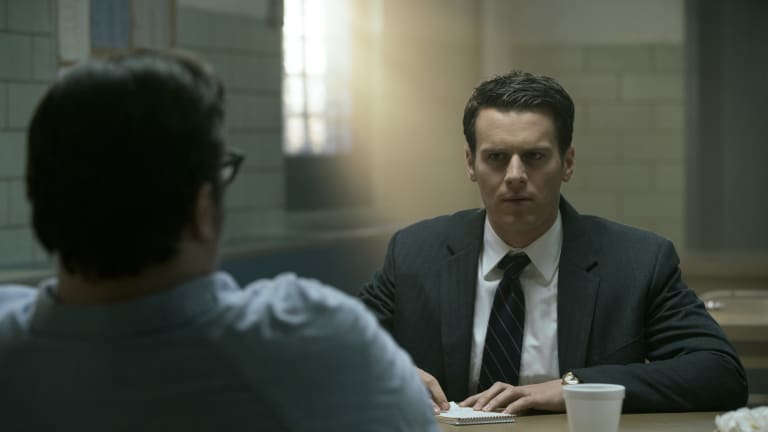 David Fincher's Netflix Series 'Mindhunter' Is a Masterpiece
"There's a lot more like me..."
There are plenty of series that glorify serial killers on television, but none as well-written or as well shot as Mindhunter on Netflix.
Surprisingly, the network barely even promoted the series, likely because they knew word-of-mouth would promote it for them (an impressive 9/10 IMDB, 96 % Rotten Tomatoes).
The series is based on the book Mind Hunter: Inside the FBI's Elite Serial Crime Unit by John E. Douglas.
The soft launch showcased a rocky premiere episode, followed by some of the best episodes every shot by any Netflix original. Perhaps what's most interesting about David Fincher's new series is the story of three tales.
In the first of three stories, we follow a killer in cold open glimpses.
Then, we follow a crime-of-the-week tale with Holden Ford (Jonathan Groff) and his old-school colleague Bill Tench (Holt McCallany) who teach police officers FBI tactics of interrogation.
Then, we have the overall expansion of a behavior study at Quantico that revolves around criminal thinking and a fresh new term: "serial killers."
Clear your schedule, fire up Netflix, and begin hunting today.