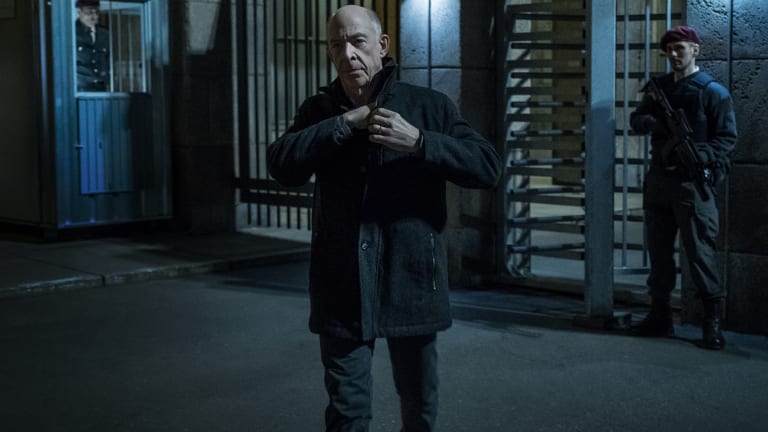 'Counterpart' Proves the Only Thing Better Than One J.K. Simmons Is Two
Counterpart is a new series from Starz that mashes the sensibilities of John le Carré and J.J. Abrams into one espionage-fueled series unlike anything else on television.
In it, Academy Award winner J.K. Simmons plays two versions of Howard Silk, one a lowly cog at a United Nations agency, the other, a dangerous, highly trained spy from a parrel universe. Simmons gives a tour de force of a performance, playing the two versions of the same character with a magnitude of subtle differences. The way he talks. The posture. The mannerisms. It's really brilliant to see in action and side-by-side. Alongside Simmons is Harry Llyod, who famously played Viserys Targaryen in the first season of Game of Thrones, and Italian actress Sara Serraiocco.
The pilot is available for free through the Starz app and is worth spending an hour with. This feels like the first must-watch TV show of 2018.