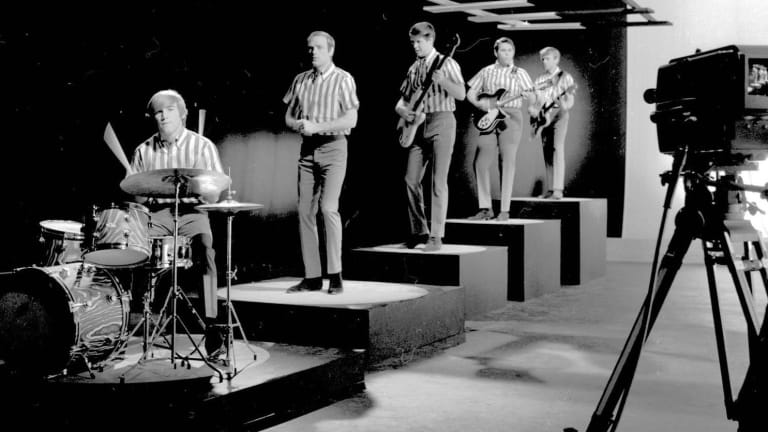 10 Best Rock Bands of All Time, According to Pop Culture Expert Chuck Klosterman
In many ways, writer Chuck Klosterman gets paid for the absurd.
Back in 2011, the author partnered with Bill Simmons Institute for Randomly Idealized Utopian Statistics (B-SIRIUS) to create a formula that mirrored baseball stats for rock music.
The overall method is expanded in the book, Chuck Klosterman X, but here's a quick breakdown of the process:
Songwriting is worth 40 points, Sonic Contribution (sound of the band) is worth 20 points, Visual Impact is worth 10 points, Live Performance is worth 10 points, Attitude is worth 5 points, and Intangibles is worth the final 15 points.
"All bands are ranked on a scale of .01 to 1.0, with the Beatles representing the 1.0 designation," writes Chuck Klosterman.
"These 100 points encompass the totality of every group in every context, regardless of the band's popularity—the Kinks, Los Lobos, Geggy Tah, Broken Social Scene, and your high school ska band are all built on the same 100-point scale," jokes the author.
Essentially, these are the top ten rock bands or individuals of all time (including room for tie scores):
1.0: The Beatles
.989: The Rolling Stones
.98: Led Zeppelin
.97: The Jimi Hendrix Experience, the Beach Boys, the Velvet Underground, Pizzicato Five
.929: Black Sabbath, CCR
.914: Steely Dan, Bad Brains
.91: The Replacements, the Smiths
.909: The Stooges, the Carpenters
.86: Thin Lizzy
.825: Pavement, Radiohead, the Grateful Dead, the Police
Just shy of Chuck Klosterman's top 10, you'll find R.E.M., godheadSilo, Nirvana, Parliament-Funkadelic, ZZ Top, The Pixies, Queen, NRBQ, The Faces, Fleetwood Mac, and Cheap Trick.
At the bottom of the list, in no particular order, the author lists The Fabulous Thunderbirds, Green Day, Alabama, Crash Test Dummies, Porno for Pyros, Kaiser Chefs, Bat for Lashes, Asia, Incubus, Spoon, Gaslight Anthem, and Iron and Wine.