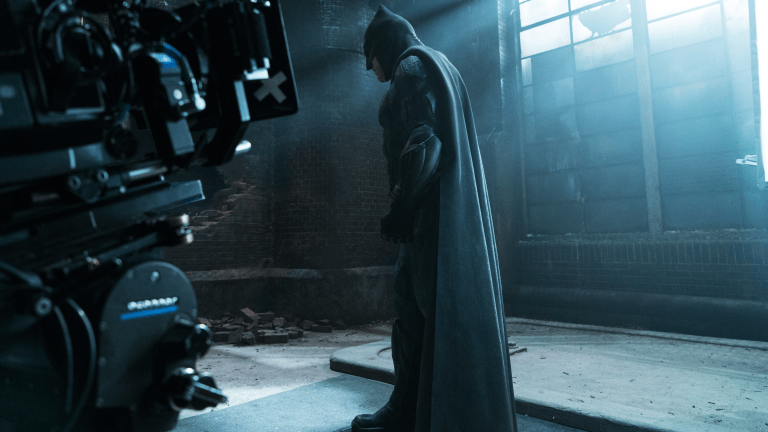 Casting the Next Batman: Five Favorites to Replace Ben Affleck
Warner Bros. recently announced that a new version Bruce Wayne will make his debut in Matt Reeves' upcoming movie, The Batman, replacing Ben Affleck with a younger actor to take on the Dark Knight in his own way.
Casting is said to be underway, with the movie rumored to be a 'detective story' more than a 'superhero story,' which is an interesting and exciting choice. Oddsmakers have Armie Hammer as the favorite, followed by Jake Gyllenhaal, Jon Hamm, Michael B. Jordan, Ben Barnes, and John Krasinski, and as much as we'd love to see any of those actors give their take on Batman, especially Jordan and Krasinski, here are our top five choices:
Josh Hartnett
Famously, Josh Hartnett turned down the role of Bruce Wayne in 2005's Batman Begins, where he was announced as a 'top three' choice alongside Christian Bale, who took on the role, and Cillian Murphy, who impressed director Christopher Nolan enough to get cast as Dr. Jonathan Crake, a.k.a. The Scarecrow, the film's villain. At 40, he may be too old, but Harnett has the height, voice, and physicality to pull off Batman, and the charm to pull off Bruce Wayne, and that's surprisingly a rare combination in Hollywood.
Nicholas Hoult
The young British star has proved himself with Mad Max: Fury Road, The Favourite, and his take on Hank McKoy, a.k.a. Beast, in the revamped X-Men series, and has a heavy amount of charisma on top of a tall, lean frame, which would lend itself to less 'brutal' fighting styles that play up the training and inventiveness of the character.
Mahershala Ali
Though the Oscar winner is surprisingly not much younger than Ben Affleck, there's a youthfulness and rawness to his energy that would be a welcomed changeup for a character who can sometimes be overly doom and gloom. His turn in the True Detective trenches has been near-perfection and it would be exciting to see him take on the world's greatest detective in his own style.
Aaron Taylor-Johnson
29-year-old actor Aaron Taylor-Johnson got his first big break in Kick-Ass, the Matthew Vaughan directed superhero romp, but he's not the skinny nerd he was back in 2010, and has grown into the kind of actor who could pull off a young Bruce Wayne in a really unique way. He amped up the badassery in Netflix's The Outlaw King and has a certain iciness to him that lends itself to the cold intensity of the character.
Jamie Doran
Forget the 50 Shades series, watch Irish actor Jamie Doran as the villainous half in The Fall to get a for a feel at his acting chops. He's a natural fit to bring Batman to life and would surely take on Mr. Wayne, especially his billionaire playboy side, with tons of style.
And for the rest of the cast? You couldn't get much better than Adam Driver as The Joker, Brian Tyree Henry as Commissioner Gordon, Alicia Vikander as Catwoman, and Lakeith Stanfield as The Riddler.