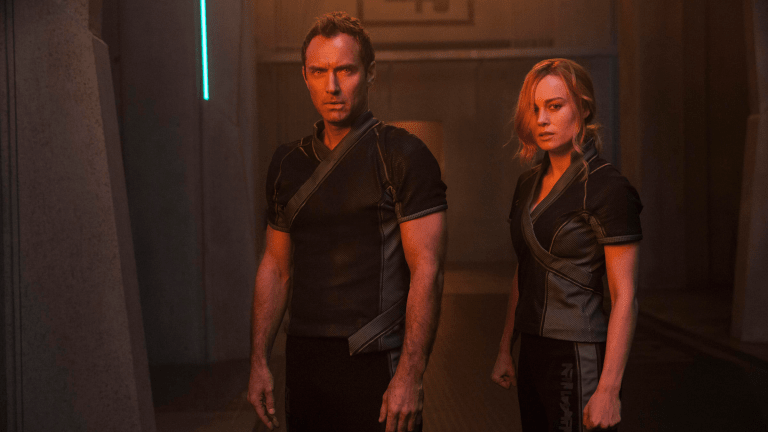 Watch Brie Larson and Jude Law in Latest 'Captain Marvel' Trailer
Marvel is pitching a perfect game with their connected world of superheroes and villains and we couldn't be more excited for what's next: Captain Marvel.
And though the new trailer is nothing special – outside of the original Guardians of the Galaxy, are they ever? – it's a safe bet to assume this will bring the heat in every possible way.
Set in the 1990s alongside a young Nick Fury (Samuel L. Jackson) sans eyepatch, Carol Danvers (Brie Larson) becomes one of the universe's most powerful heroes, Captain Marvel, during a galactic war between two alien races. Jude Law also stars as the original Captain Marvel, with Korath (Djimon Hounsou) and Ronan (Lee Pace) returning from the original Guardians of the Galaxy.
See you on opening weekend....