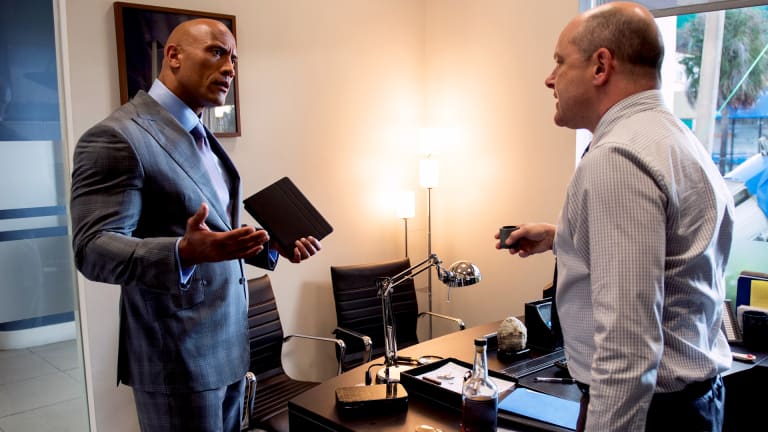 15 Brilliant Life Lessons From Dwayne 'The Rock' Jonhson
Wise words from one of the nicest guys in movies.
You know who is impossible to dislike? It's a short list. Chris Pratt. Paul Rudd. Michael J. Fox. DWAYNE JOHNSON. Humble, way too kind, and a hell of a talent, here are some wise life lessons he's dropped over the years.
1.)
"When you walk up to opportunity's door, don't knock it. Kick that bitch in, smile and introduce yourself."
2.)
"Not only do I think being nice and kind is easy but being kind, in my opinion, is important."
3.)
"Success at anything will always come down to this: focus & effort. And we control both."
4.)
"Don't be afraid to be ambitious about your goals. Hard work never stops. Neither should your dreams."
5.)
"One of the most important things you can accomplish is just being yourself."
6.)
"The first step to achieving your goal, is to take a moment to respect your goal. Know what it means to you to achieve it."
7.)
"There is no substitute for hard work. Always be humble and hungry."
8.)
"Wake up determined. Go to bed satisfied."
9.)
"I want to be a man who is truthful and who won't let pride get in the way of my ripping myself open to my partner and saying, 'Here I am. This is me.' I feel there's something powerful when a man reaches a point in his life when he can be completely vulnerable."
10.)
"You don't need directions, just point yourself to the top and go!"
11.)
"If something stands between you and your success – move it. Never be denied."
12.)
"In 1995 I had $7 bucks in my pocket and knew two things: I'm broke as hell and one day I won't be."
13.)
"All successes begin with self-discipline. It starts with you."
14.)
"Success isn't overnight. It's when everyday you get a little better than the day before. It all adds up."
15.)
"Think back five years ago. Think of where you're at today. Think ahead five years and what you want to accomplish. Be unstoppable."