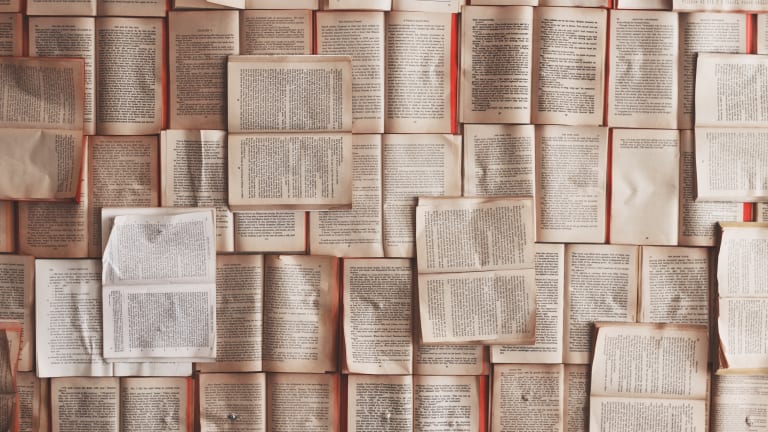 7 Book Suggestions for Your Thanksgiving Break
Curl up with one of these highly recommended reads.
Not sure what book to read next? We've got you covered. Here are few stellar, somewhat under-the-radar novels matched up with some of the most watched TV shows in the world. Enjoy.
Truly one of the most beautifully written books in years, Station Eleven follows a small troupe of actors and musicians desperately trying to keep the arts alive after a devastating flu pandemic wipes out most of the population. It bounces between timelines (a la Lost) and will captivate you from start to finish.
Before the Fall is actually written by Noah Hawley, the creator and showrunner of the TV version of Fargo, so if you love that- you'll probably love this. To not give too much away, the book is focused on a deadly plane crash, a down-on-his-luck painter, and a four-year-old boy who is the last member of an immensely wealthy and powerful family.
Brandon Sanderson's fantasy series starts with The Way of Kings and only gets better. If you're into mystical swords and suits of armor- enjoy this slightly different take on the fantasy genre, which is especially refreshing the lore of Westeros is getting a little exhausting.
This globetrotting action and adventure book is actually being adapted into a movie by the director of Kingsman- so you know it's good. If you enjoy the political intrigue and mystery of shows like Homeland, you'll find this to be a worthwhile pageturner.
Written by J.K. Rowling under a pseudonym, this mystery about a British detective uncovering a supermodel's suicide is gripping and thrilling. If you love how Sherlock balances lighthearted dialogue and enjoyable characters with some darker violence and crime, you'll love this.
An unflinching (and stylish) book about a gangster in the Prohibition Era, Live by Night is a must-read if you couldn't get enough of Boardwalk Empire. Plus, after you're done with the book, you can enjoy the Ben Affleck-directed movie by the same name when it hits theaters next year.
A fifteen-year-old girl who is frighteningly different, a mysterious tattoo, a conspiracy-obsessed grandpa, and...aliens? This book is loaded with mystery, sci-fi and horror, making it a read any hardcore Stranger Things fan will devour.