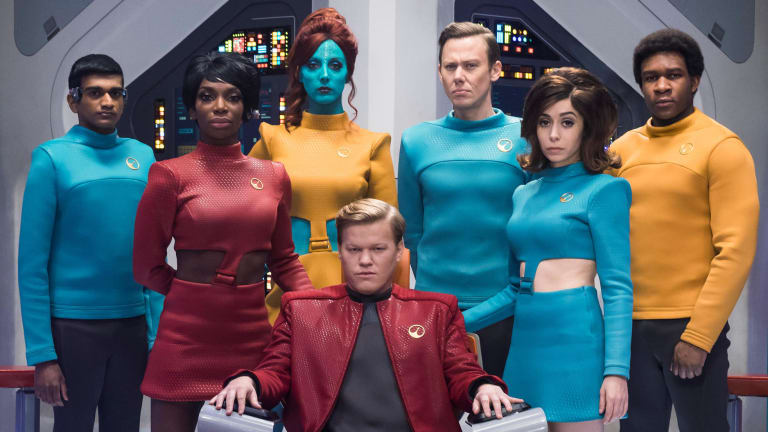 This 'Black Mirror' Easter Egg Unites Two Former 'Breaking Bad' Stars
Black Mirror continues to shock and awe fans. Since every episode is like a sci-fi tech flick or unnerving standalone movie, anything could happen once you hit play (our favorites still include "White Christmas," "Hated in the Nation," and "Be Right Back").
Season 4 kicks off with a heavy nod to Star Trek and a subtle nudge to Breaking Bad. The official synopsis for "USS Callister" reads, "A woman wakes up on a Star Trek-esque ship where the crew praises their all-knowing and fearless captain."
Fans will immediately recognize Jesse Plemons (Breaking Bad, Fargo), Jimmi Simpson (Westworld, It's Always Sunny In Philadelphia), and perhaps Cristin Milioti (The Wolf of Wall Street, How I Met Your Mother).
However, in the final seconds of the first episode, fans will also recognize the voice of another Breaking Bad alum. "Yeah, Merry Christmas. Are we going to blow each other are we going to trade? Hello??" said an unmistakable Aaron Paul near the end of the episode.
As always, there's a lot more to the story than the synopsis reveals. Sign in to Netflix to catch up with the crew of the USS Callister.