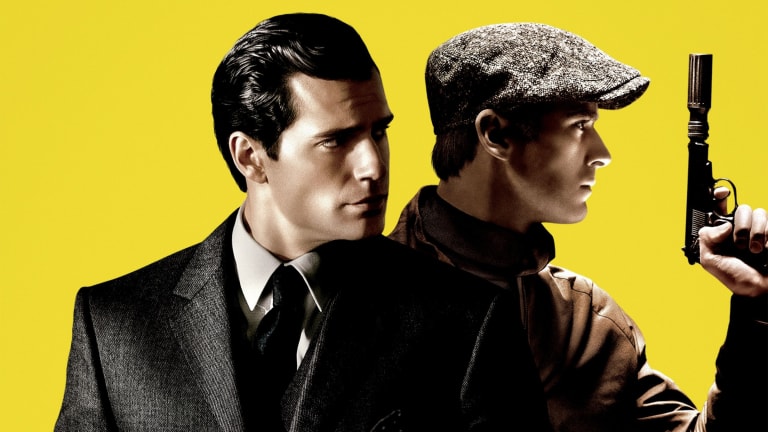 10 Movies Every Man Should See This Summer
Your guide to blockbusters worth your time.
Lots of good flicks hitting the cinema this summer. Here are the ones worth your time and money.
THE AVENGERS: AGE OF ULTRON - MAY 1
The sequel to one of the most amazing action films ever made? With witty writer/director Joss Whedon behind the whole thing? This can't be anything but great.
MAX MAX: FURY ROAD - MAY 15
Over the top. Violent. One long car chase. You get the idea. Oh yeah, and Tom Hardy stars.
TOMORROWLAND - MAY 22
Brad Bird, the dude behind all-time great flicks The Iron Giant, The Incredibles, and Mission: Impossible — Ghost Protocol is back with a family focused sci-fi adventure film starring George Clooney. Little is known about the project except House M.D. is also in it.
SPY - JUNE 5
Directed and written by the guy who made Bridesmaids, this is a secret agent spoof starring Melissa McCarthy and an impressive supporting cast led by Jude Law and Jason Statham.
JURASSIC WORLD - JUNE 12
This movie is about Chris Pratt teaming up with raptors to fight a giant mega dinosaur. Sounds like b-movie awesomeness.
ANT-MAN - JULY 17
Ant-Man might sound like the lamest and least powerful super-hero in the Marvel Universe, and that's probably true--somewhere Hawkeye is first pumping--but that doesn't mean he's not a hell of a lot of fun, especially when Paul Rudd is playing the dude.
MISSION: IMPOSSIBLE — ROGUE NATION - JULY 31
These movies are always such a good time and Tom Cruise is a nut with the stunts. Can't wait for this one.
FANTASTIC FOUR - AUGUST 7
A great cast led by Kate Mara, Miles Teller, and Michael B. Jordan means A LOT has to go wrong for this to be bad. This family-focused super-hero flick should be an enjoyable time.
STRAIGHT OUTTA COMPTON - AUGUST 14
The story of how Dr. Dre, Ice Cube, Eazy-E, MC Ren, and DJ Yella formed N.W.A. and took over the hip-hop scene. This gonna be amazing.
MAN FROM U.N.C.L.E. - August 14
A lighthearted and action-packed spy thriller with Henry Cavill and Armie Hammer as spies who must team up to take down a mysterious criminal organization.