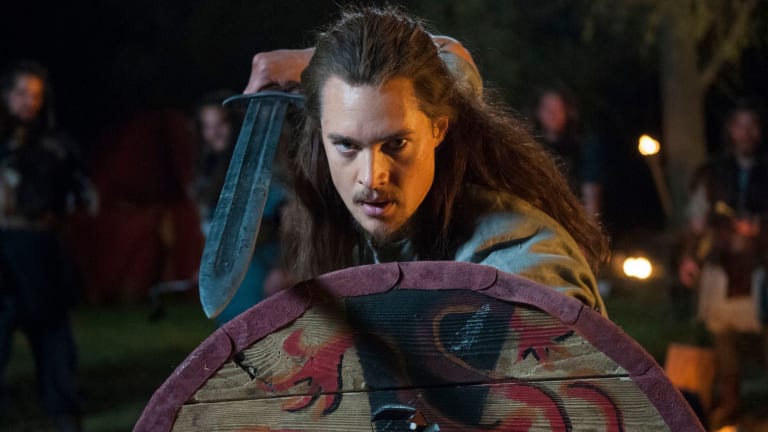 This Netflix Show Might Fill the 'Game of Thrones' Void in Your Life
With Game of Thrones not returning until 2019, now is a great time to check out one of the most underrated shows on Netflix–The Last Kingdom.
Filled with lush cinematography and breathtaking (and expensive) battle sequences, the series ditches the magic and dragons for real-world Medieval theatrics set in the year 872. There's still sword fights and assassins and political drama, but our heroes won't control animals with their mind or create Mission:Impossible-style masks on the fly.
What's particularly interesting about the show is the pacing, especially when comparing it to Game of Thrones. It's based on Bernard Cornwell's The Saxon Stories books, with the show rushing through storylines at a lightning-fast pace. For those who can sometimes get bored by a new, complicated show with a rich history, you'll find this incredibly refreshing.
The pilot is a particularly beautiful piece of filmmaking, with the majority of the episode dedicated to a standalone, coming-of-age short film unlike anything else on TV. You'll fall in love with certain characters almost immediately, only to get half of what you love ripped away from you in fascinating fashion.
Nothing will ever compare to Game of Thrones but The Last Kingdom is far more than just a Medieval stopgap. There are 16 episodes currently available with the third season set to debut later this year.