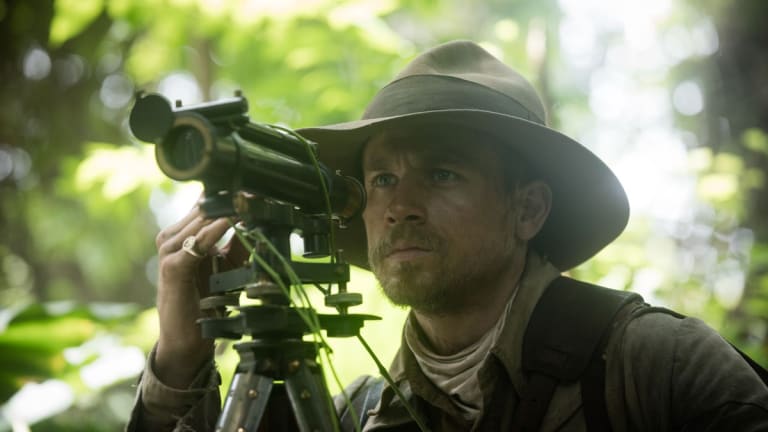 10 Movies & TV Shows on Amazon Video Every Person Should Watch
Under-the-radar masterpieces currently streaming.
Netflix is wonderful. But chances are, you're not giving Amazon Prime Video its fair shake. Filled with some incredible genre TV and a well-curated movie catalog, it's tailormade for people who love high-quality entertainment with healthy dosages of adventure and swashbuckling style. Here are some of our favorites:
A con man (Giovanni Ribisi) on the run from a vicious gangster (Bryan Cranston) takes cover from his past by assuming the identity of his prison cellmate, Pete, "reuniting" with Pete's estranged family, a colorful, dysfunctional group that threatens to drag him into a world just as dangerous as the one he's trying to escape – and, just maybe, give him a taste of the loving family he's never had.
The Lost City of Z tells the incredible true story of British explorer Percy Fawcett, who journeys into the Amazon at the dawn of the 20th century and discovers evidence of a previously unknown, advanced civilization that may have once inhabited the region.
Based on Michael Connelly's best-selling novels, Harry Bosch (Titus Welliver), an LAPD homicide detective, stands trial for the fatal shooting of a serial murder suspect – just as a cold case involving the remains of a missing boy forces Bosch to confront his past.
Emily Blunt, Josh Brolin, and Oscar winner Benicio Del Toro star in this acclaimed thriller about an idealistic FBI agent on a perilous mission with an anti-drug task force.
Once a powerful lawyer, Billy McBride is now burned out and washed up, spending more time in a bar than a courtroom. When he reluctantly agrees to pursue a wrongful death lawsuit against the biggest client of the massive law firm he helped create, Billy and his ragtag team uncover a vast and deadly conspiracy, pitting them all in a life or death trial against the ultimate Goliath.
All or Nothing is the Emmy-winning series that takes viewers inside the locker room, on the sidelines and off the field for an unprecedented look inside an NFL franchise's complete season.
When a group of underachieving 40-something friends gather in Belize to celebrate the early retirement of an old friend, a series of wild events unfold, exposing dark secrets, deception, and even murder.
The 24 Hours of Le Mans is a motor race like no other. Taking place in France each year, it is an endurance test for drivers and cars that literally takes 24 hours to complete. Traveling from Kuala Lumpur to the Côte D'Azur, shot in breathtaking 4K and with unprecedented access to six of the teams competing for glory, Le Mans: Racing is Everything is motorsport as you've never seen it before.
Justified is the story of Deputy U.S. Marshal Raylan Givens (Timothy Olyphant), a true-blue hero and something of a throwback, given to wearing a Stetson and cowboy boots, carrying his sidearm in a hip holster – a weapon he only draws when he has to, and when he does, he shoots to kill, because, as he sees it, that's the purpose of a gun.
Caleb Smith (Domhnall Gleeson), a programmer at an internet-search giant, wins a competition to spend a week at the private mountain estate of the company's brilliant and reclusive CEO, Nathan Bateman (Oscar Isaac). Upon his arrival, Caleb learns that Nathan has chosen him to be the human component in a Turing Test – charging him with evaluating the capabilities, and ultimately the consciousness, of Nathan's latest experiment in artificial intelligence. That experiment is Ava (Alicia Vikander), a breathtaking A.I. whose emotional intelligence proves more sophisticated – and more deceptive – than the two men could have imagined.