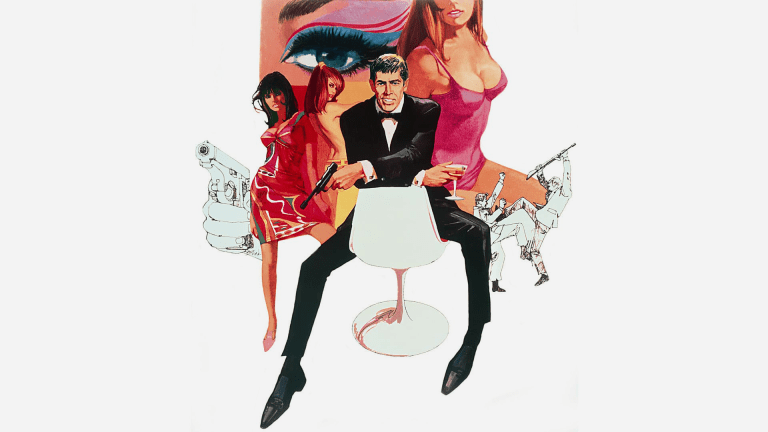 Five Must-See Bond Movie Spoofs From the 1960s
When Dr. No, the first Bond movie, debuted in 1962 it upped the ante secret agent movie-wise by being cooler, cleverer, more stylish, and sexier than its cinematic predecessors. There may have been nods to the likes of North by Northwest (one of our favorite films of all time) but in essence, it created a whole new genre.
By the time the sequel From Russia With Love came out in 1963 it had also engendered a host of spoofs and spinoffs, taking the essential ingredients – spies, sex, money, bad guys, gadgets and cool cars – but rendering the "heroes" even more louche and lecherous.
Even given the fact that these are spoofs and meant to be funny, the problem with most of them is that they veer off too far into the ridiculous, or contain too much slapstick, while most others have simply aged extremely badly.
But a handful of them are worth watching, either for sheer entertainment value or because while dated they're also underrated. Some of the starring actors were quite famous at the time but have faded into near obscurity, such as James Coburn, a hard-drinking, Ferrari-driving cohort of Steve McQueen's, and Jean-Paul Belmondo, France's own version of the King of Cool.
And that's a damn shame. So grab a shaker of martinis, lie back in your Eames chair and queue up these classics:
The most notable of all the Bond spoofs as it was produced using the actual film rights purchased from 007 creator Ian Fleming. Starring both Peter Sellers and David Niven as James Bond and Orson Welles as Le Chiffre. Daniel Craig did the official Eon Productions version in 2006.
Beginning with The Silencers in 1966, Dean Martin brought Rat Pack roguishness, lots more female flesh, an ocean of booze and his signature comedic style to his portrayal of counter-espionage agent Matt Helm. Producers felt the best way to compete with Bond was to parody him.
"Parachutes, alligators, murderers, women – you think it's easy? Only for a man like me...." Jean-Paul Belmondo's character isn't a professional agent but he gets into just as many sticky situations in this French farce borrowing heavily from Bond. The New York Times called it "a most beguiling exaltation of the absurd."
James Coburn plays super-rich retired secret agent Derek Flint, a man who is literally master of all women and any situation (except, perhaps, a haircut), and the last hope for saving the world. "The surprises keep building, the women get wilder, but whatever happens, Flint can handle it."
One of a number of Bond spoofs with a stunning female in place of the usual alpha male. Raquel Welch is Fathom, a skydiver-turned-secret agent who must recover a nuclear device. An interesting footnote for watch collectors: in the flick, she sports a cool Breitling chrono now known as the "Raquel Welch."