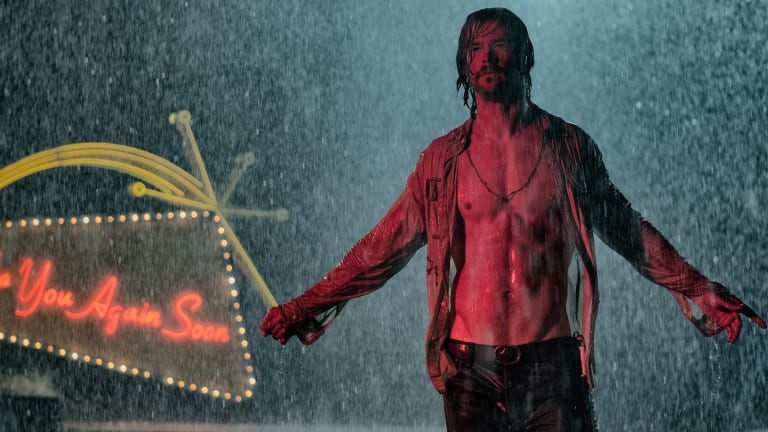 The New 'Bad Times at the El Royale' Trailer Is Oozing With Style
Drew Goddard, the writer behind The Cabin in the Woods and The Martian, has stepped into the director's chair for the first time with Bad Times at the El Royale, a twisty thriller that feels like a mixture of John Wick, The Nice Guys and everything Quentin Tarantino has ever touched.
And the cast? Frankly, the Golden State Warriors might be less stacked.
Chris Hemsworth.
Dakota Johnson.
Jon Hamm.
Nick Offerman.
Jeff Bridges.
Check out the new trailer below and get ready for it to hit theaters on October 12. Excitement level high.