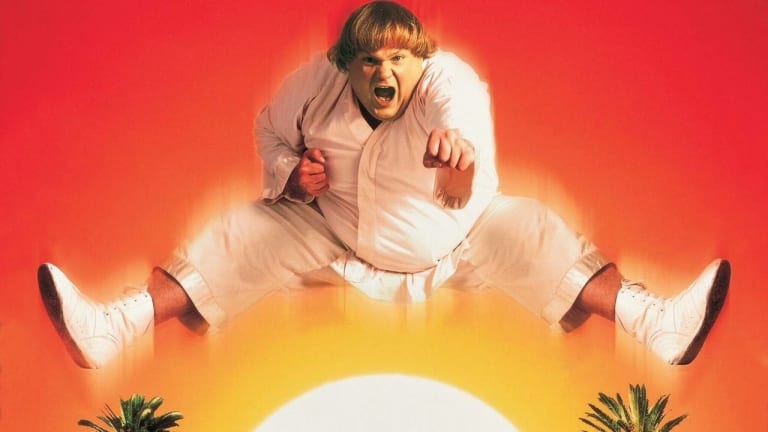 Awesome Lost Footage Showing Chris Farley Playing Shrek From 1997
What could have been.
For those that aren't huge Shrek heads--99.9% of people reading this website--you probably didn't know that legendary comedian Chris Farley was the original choice to voice Shrek in the animated movie of the same name.
According to Consequence Of Sound:
Chris recorded between 80 percent–90 percent of the film's dialogue — however, following his death, filmmakers brought in his SNL cast mate Mike Myers as the new lead actor, and the rest was history.
Here's the clip, which is set to some really early sketch art. Farley--may he RIP--would have been perfect.