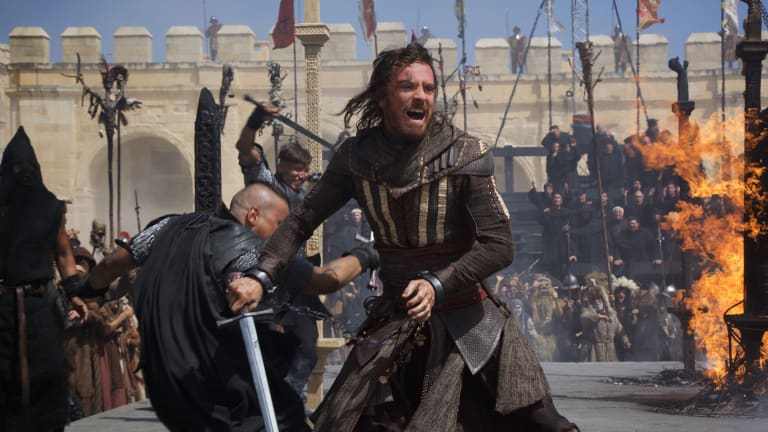 First Trailer For Michael Fassbender's 'Assassin's Creed' Has Arrived
The video game turned movie looks great.
Most video games turned movies – Tomb Raider, Doom, and many others – never turn out great. But this one – an adaptation of Assassin's Creed with Mr. Michael Fassbender in the lead role – actually looks great. Racking up over a million views in just hours, it's safe to say this thing is gonna be a hit.