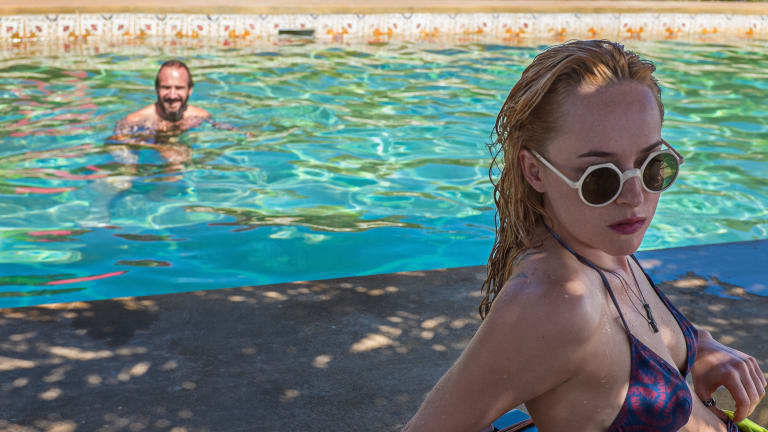 'A Bigger Splash' Is The Most Stylish Movie To Come Out In Years
A must-watch.
The sun-soaked coolness in Luca Guadagnino's A Bigger Splash torpedos the movie to the top of the most stylish modern movie list, passing recent favorites like Man From UNCLE, Kingsman, and The Rum Diary.
Guadagnino, an Academy Award nominated director, has a great eye for all things color, style, travel, mood, and dreamy views.
This is the kind of film that will make you want to stop everything, book a vacation in the Mediterranean, and get a deep tan while crushing through a handful of books by the pool.
The movie focuses on rock legend Marianne Lane, played by Tilda Swinton, who is is vacationing on the volcanic island of Pantelleria with her partner Paul, played by Matthias Schoenaerts, when an old flame (Ralph Fiennes) and his daughter (Dakota Johnson) accidentally interrupt their holiday.
The well-edited trailer gives off some great vibes without giving too much of the movie away.
Currently sitting at an 89% on Rotten Tomatoes, it's defintiely worth seeing as soon as possible.