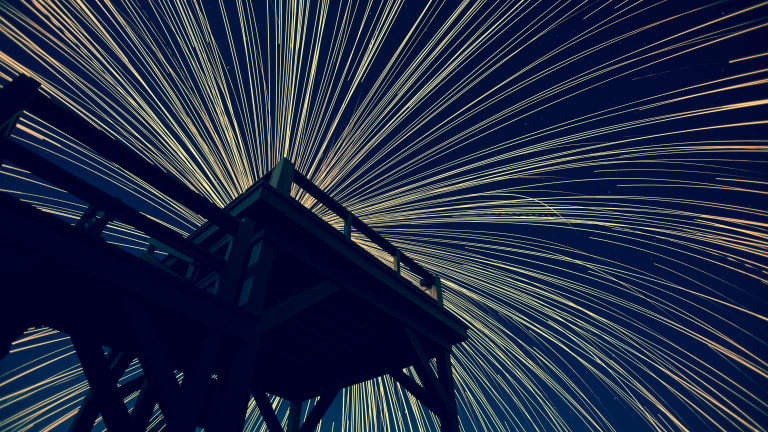 7 Things to Do on New Years Eve That Aren't Lame or Average
Your guide to a great night.
New Years Eve has slowly become one of the worst nights of the year to go out on the town. It's full of a bunch of non-regulars, long lines, expensive Uber bills, and a 45-minute wait to get a simple whiskey and ginger. Here are a few alternatives we whole-heartedly recommend.
1.) Rent a space on AirBnB and host your own party
There are tons of lofts in big cities that are open with rates that won't kill your bank account and tons of beautiful homes pretty much everywhere that are available to rent out. Invite a handful of your closest friends, buy a few bottles of the good stuff, and hang a few tasteful and subtle NYE decorations. You'll basically be Jay Gatsby.
2.) Reserve a private room at a local bar, lounge, or restaurant
Think the kind of places that don't have long lines every Saturday night or bottles with sparklers---but a classy and cool place that will give you your own space for either a fee or a guaranteed minimum. If there's enough guests and enough drinks ordered, you might even walk away without paying a dime out of pocket.
3.) Host a dinner at your home
Make an extravagant dinner at home for your significant other with good food, beautiful candles, sexy music, and a nice bottle or two of champagne. Start dinner a little later than normal and just enjoy some simple romance until the clock strikes midnight.
4.) Get outdoors
Go camping with a good group of your closest friends. Drink, eat and be merry under the stars and enjoy the New Year coming in with some adventurous style.
5.) Do nothing
This isn't for everybody, but there's nothing wrong with doing nothing at all. Eat some healthy food, hit the gym super hard, get some quality work done, clean your place up, organize a few things, and start 2016 off refreshed, relaxed, and ready to crush it.
6.) Get away for a few days
Surprise your significant other with a two or three-night retreat at a beautiful hotel. Relax, spend way too much time in the spa, and recharge your batteries in luxury. Exchange resolutions, reflect on the past year, and maybe even get a little intimate...
7.) Host a low-key house party
Have a few of your closest friends over at your own place. Make some tasty food, provide some quality drinks, play games, and enjoy the solid company. If you're looking to "rage" or hookup with random strangers, this is probably not the best idea, but for those at a certain place in their life, this is an excellent option.