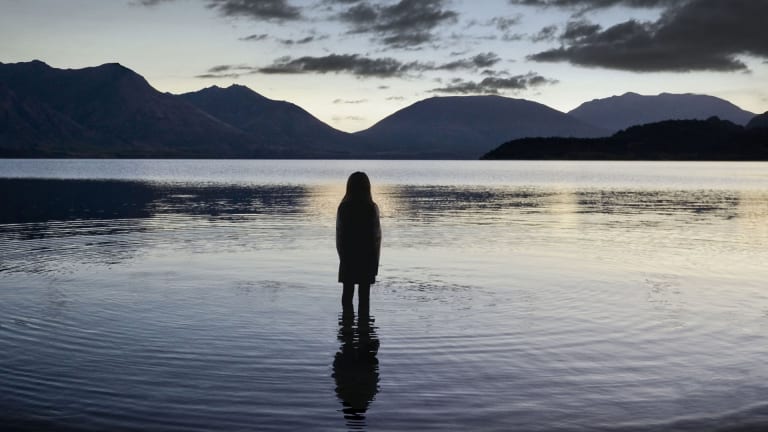 6 TV Series Streaming On Netflix You Haven't Heard Of But Need To See
Binge-watch worthy.
Hardcore Netflix bingers might have already heard of a few of these, but unless you're a TV obsessive, they probably slipped past you. Each one of the following is outstanding in a different way and well worth a watch.
Black Mirror: If you haven't taken advantage of this British anthology yet, you absolutely should. With each episode set in the near future, it's the technological Twilight Zone which beautifully reflects how our society today is engrossed in social media and their online lives. The series has just six episodes, so a weekend binge is totally doable. It's everything you think it not to be, but each story certainly plausible. And so much fun to watch.
Departures: This gem is hidden under the 'TV Documentaries' tab, and deserves a lot more exposure. It's everything we want to aspire to do with our lives, but never do - leave your job, put all your relationships on hold and go travel the planet for a year. Departures takes us globe trotting with two best friends who aren't ready to settle down with life just yet and captures the experiences so beautifully you'll want to book your next adventure as soon as it's over.
Southcliffe: WARNING, this one makes you think. And when you do, boy is it worth the ride. This drama series centers around a shooting spree that took place in a small English town and how it affected the people who grew up and still live there. It also costars the under appreciated Sean Harris (Prometheus) whom we love. Give this one a go, seriously.
The Returned: Don't let the French subtitles fool you, the only thing you'll be trying to get a read on are the characters and what's really going on. Eery as can be, this series will get underneath your skin and delivers tremendously. Well written, well shot, and well casted - this show has the recipe we love here at Airows.
Top Of The Lake: If you don't have 7 hours to spare, pass on this one. This ride has binge written all over it, and we're not complaining at all about that. This series revolves around a troubled young woman and a mysterious town with nothing but secrets to hide. Need we say more?
The Forsyte Saga: What would a HQ Favorite, Downton Abbey, be like starring Sgt. Nicholas Brody (Damien Lewis)? This period piece has it all. An English families upswings and downfalls are represented here in a realistic, and vividly shot series that is incredibly hard to turn off.