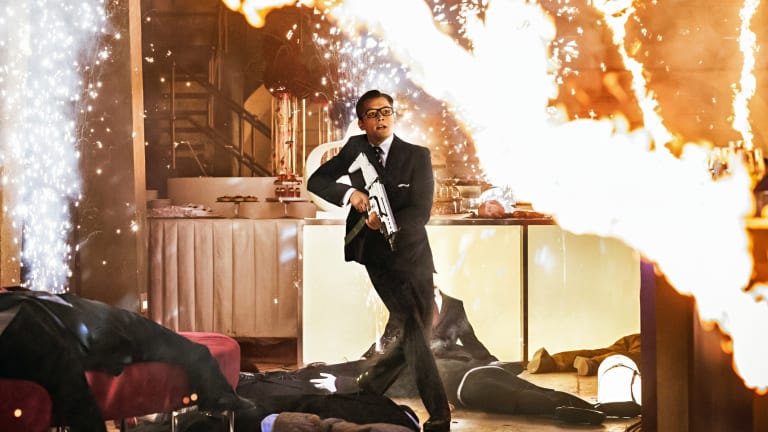 5 Best Movies Of 2015
Creme dela creme.
Sure, there might have been a few movies that were more courageously directed, beautifully acted, or artistically accomplished. But at the end of the day, the movie going experience is about one thing and one thing only: fun. These are, in our opinion, the best flicks of the year simply because we had the most fun watching them.
This wild Western has absolutely perfect dialogue, an amazing cast, some of the creepiest villains we've ever seen on screen, and action scenes that hit you in the gut. It's a must-watch.
A perfect adaptation of a perfect sci-fi book, this outstanding movie did everything right, will be endlessly rewatchable, and features an Oscar-worthy performance from Matt Damon.
This is the kind of movie where you stand up and cheer in the final act and throw air punches in the bathroom mirror when you get home because you're just so HYPED. It's a tour de force of a boxing flick by one of the best young directors in the game starring one of the best young actors on the planet. If you haven't seen this yet, stop what you're doing and head straight to the cinema.
This absolutely amazing spy flick is in your face with brilliant action, incredible style, great characters, a rebellious third act, and more fun than you thought was possible in just two hours. It's the kind of swashbuckling throwback Bond movie Sony wish they could make.
It's Star Wars at its absolute best. The heroes are incredibly likable, Han Solo has never been cooler, and the villain is flat out amazing. It's fantastic in every way and a beautiful addition to a legendary saga.