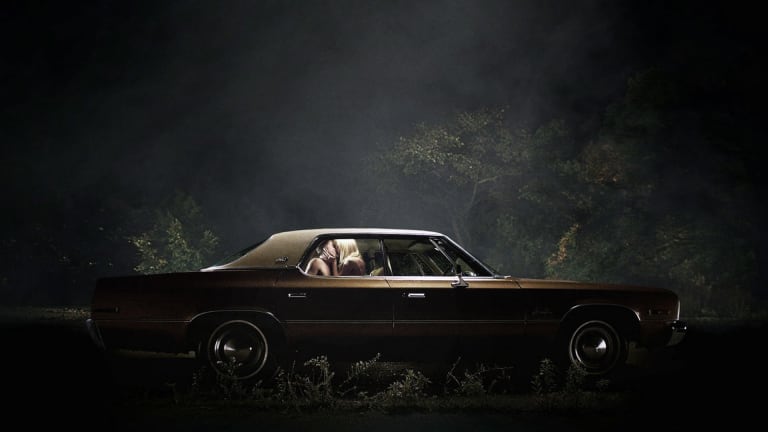 13 Cult Classic Horror Flicks You Need to See
"It could look like someone you know..."
There are a ton of great films that come on TV every Halloween, but the real cult classics are slightly harder to find.
While you're waiting on Stranger Things Season 2 to hit Netflix (October 27) and before you watch another 8-hour Halloween marathon on AMC, download or stream the following cult classics:
The Witch (2015)
"A family in 1630s New England is torn apart by the forces of witchcraft, black magic and possession."
Let The Right One In (2008)
"Oskar, an overlooked and bullied boy, finds love and revenge through Eli, a beautiful but peculiar girl."
Shaun of the Dead (2004)
"A man decides to turn his moribund life around by winning back his ex-girlfriend, reconciling his relationship with his mother, and dealing with an entire community that has returned from the dead to eat the living."
They Live (1988)
"A drifter discovers a pair of sunglasses that allow him to wake up to the fact that aliens have taken over the Earth."
Army of Darkness (1992)
"A man is accidentally transported to 1300 A.D., where he must battle an army of the dead and retrieve the Necronomicon so he can return home."
It Follows (2014)
"A young woman is followed by an unknown supernatural force after a sexual encounter."
The Thing (1982)
"A research facility in Antarctica comes across an alien force that can become anything it touches with 100% accuracy. The members must now find out who's human and who's not before it's too late."
The Bad Seed (1956)
"A housewife suspects that her seemingly perfect eight year-old daughter is a heartless killer."
Bug (2006)
"An unhinged war veteran holes up with a lonely woman in a spooky Oklahoma motel room. The line between reality and delusion is blurred as they discover a bug infestation."
Funny Games (2007)
"Two psychopathic young men take a family hostage in their cabin."
The Midnight Meat Train (2008)
"A photographer's obsessive pursuit of dark subject matter leads him into the path of a serial killer who stalks late night commuters, ultimately butchering them in the most gruesome ways imaginable."
The Devil's Rejects (2005)
"The murderous, backwoods Firefly family take to the road to escape a vengeful police force which is not afraid of being as ruthless as their target."
The Descent (2005)
"A caving expedition goes horribly wrong, as the explorers become trapped and ultimately pursued by a strange breed of predators."