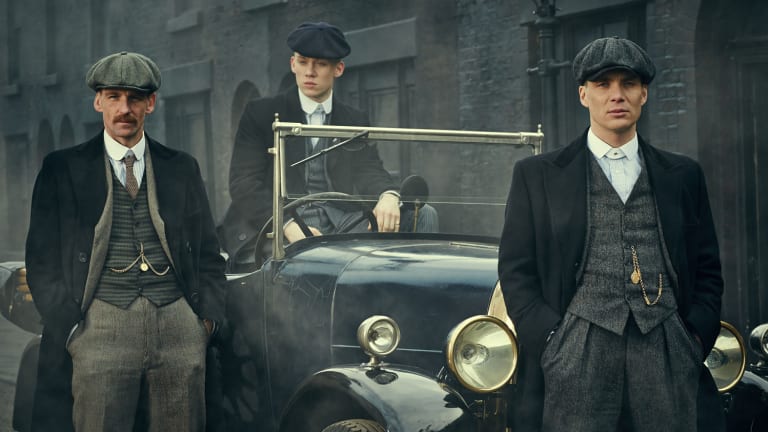 10 Great TV Shows To Binge-Watch Over Christmas Break
Choose one, click play, enjoy.
There's no better time to sink your teeth into a great TV show than a long holiday break away from work. Here are ten highly recommended shows.
1.) Friday Night Lights
This is a show you think is going to be about football and turns out to be about EVERYTHING. It's powerful and emotional drama that doesn't feel heavy handed or hard to get through. Even if you could care less about spots, this is worth every second of your time. It's hard to adjust to the heavy southern accents at first, but by the time you finish the pilot, you'll be completely hooked. Available on Netflix.
2.) The Shield
This show focuses on corrupt cops in Los Angeles and is easily one of the best pieces of television ever made. If you loved Breaking Bad, this is the closest thing to it. The best part? Even though the first season is great, it gets better and better as it goes on. The last two episodes will leave you jaw-dropped for at least seven hours following the moment the credits role. Available on Hulu and Amazon.
3.) Terriers
This show focuses on two light-hearted private detectives who have a Batman and Robin type relationship. The entire series is only 13 episodes, so it isn't going to be a big time commitment and it's something you'll come to love more and more as it goes on. Available on Netflix.
4.) The Wrong Man's
This is another easy to get through series, as there is only six different 30-minute episode in the first season. It's a British comedy wrapped in a Hitchcock style thriller, making it unlike anything else you've seen before. You'll laugh harder than you would at most normal comedies and be compelled to binge through in one sitting thanks to all the great cliffhangers and fast story movements. Available on Hulu..
5.) The Wire
This is a dark and gritty drama surrounding the drug scene in Baltimore and the police officers trying to shut it down. It's extremely slow at first, but it builds like a good novel and once you're hooked, you're hooked. It's recommended that you watch the first four or five episodes in one sitting to really sink your teeth in. Available on HBO.
6.) Parenthood
This is a show that will make you want to hold your significant other tighter and call your family regularly just to tell them you love them. It's absolutely brilliant. Available on Netflix.
7.) Homeland
Even though some parts of season 2 and season 3 were drop dead perfect, they were overall a pretty big disappointment. That said, the first season is easily one of the best single seasons of a TV show ever. Worth every second of your time, especially if you love shows like 24 and good espionage novels. Available on Showtime.
8.) Peaky Blinders
This lightning fast series (just 12 episodes released so far) is one of the most brilliant things on TV almost nobody is talking about. With an all-star cast led by Cillian Murphy and Tom Hardy, both outstanding, this British crime export is an absolute must. Available on Netflix.
9.) Breaking Bad
You know about this show. It's one of the best things ever made. You've probably been told to watch it 1,000 different times. Hopefully with this last suggestion, you'll actually listen. Available on Netflix.
10.) White Collar
If you're looking to enjoy your time off from work and not think too hard, White Collar might be your ticket. It's about a master thief who serves out the rest of his prison sentence consulting for the FBI's white collar division. A fun show with great characters and great style. Available on Netflix.