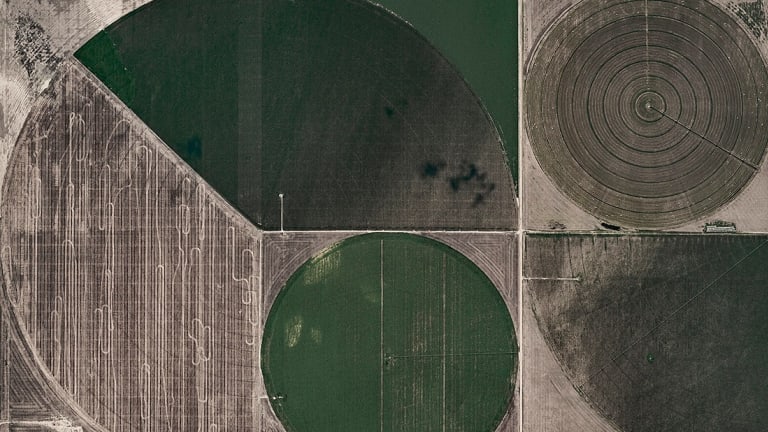 Gorgeously Geometric Aerial Photos Of Circle Irrigation
Looking down.
Nobody better in the game than Bernhard Lang from above. Here, he's at it again up above Kansas making an invention from the 1940s look like something you'd expect to see from another planet.
For more of this goodness, make sure to follow Mr. Lang on Facebook. He's constantly posting the good stuff.