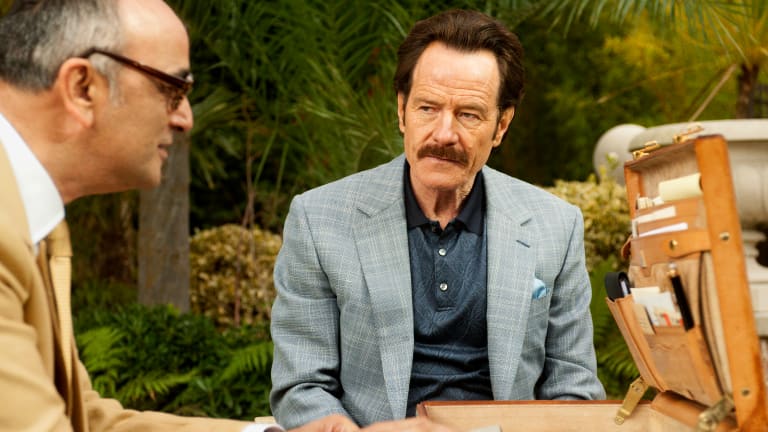 The Mindset Tweak That Changed Bryan Cranston's Life
"It's what life is for..."
Bryan Cranston has one of the most impressive resumes in Hollywood.
Not only does he have multiple Emmys for the drama Breaking Bad and the comedy series Malcolm in the Middle, but he's also starred in films like Argo, Drive, and The Infiltrator, among his other 150 credits on IMDB.
On a recent episode of AMC's Talking with Chris Hardwick, Cranston revealed the secret of his success.
As a young man, the actor would always look for shortcuts in life, which eventually got him the nickname "Sneaky Pete" (which is also the name of the new show he produces for Amazon).
"I would look for shortcuts until I realized, the idea of life is to find something you're passionate about and fall into it. Give yourself over to it. Whether this is professionally or an avocation, it's what life is for. Get up every morning and devote yourself to finding joy," said the actor best known for his performance as Walter White.
Unfortunately, many millennials are raised in a system that promotes mediocrity and dissuades a creative life. The school system encourages a "Will this be on the test?" mindset that doesn't result in a life of excellence or any other extraordinary achievements.
Cranston knew that he only wanted to make it as an actor and the pursuit of his calling is what led to an insanely successful career. For Cranston, there was no Plan B, there was only the pursuit of one individual goal.
Likewise, in Robert Greene's book Mastery, he writes, "You must understand the following: In order to master a field, you must love the subject and feel a profound connection to it. Your interest must transcend the field itself and border on the religious."
If Bryan Cranston wasn't obsessed with pursuing an individual goal and willing to do whatever it took to achieve that goal, it's unlikely he would have been as successful in any career, much less as an A-list actor in Hollywood.
Watch the full episode of Talking here before it's too late and make sure to take a look at Cranston's newest film, Last Flag Flying, which comes from the mind of Boyhood director, Richard Linklater.