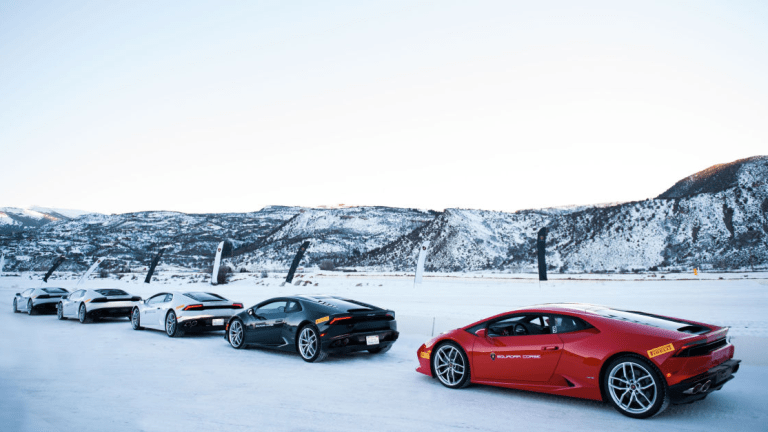 Who Wants to Take the Lamborghini Huracán for a Spin in the Snow?
Lambo gears up for a new winter adventure.
Each winter most Lamborghini owners lock their cars away for the season, not wishing to expose the precious machines to the elements. But Lambos, many of which come equipped with AWD, can be just as ferociously fun in the snow and ice. Each year the Italian marque stages a Winter Accademia driving school in Aspen and Italy, and anyone with the requisite cash – and a valid driver's license – can get in on the action. Here's a little video preview to get you revved up for this year's edition starring the new Huracán.