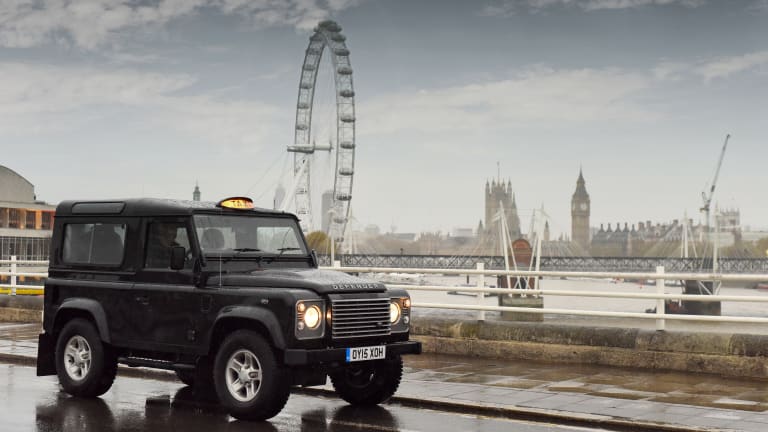 Watch The Land Rover Defender Take Over London
The world's coolest taxi.
A one-of-a-kind Land Rover Defender 'taxi' has been spotted driving through the streets of London to the delight of locals and visitors alike.
The iconic SUV was in fact filming this clip to celebrate the final days of its production and promote the forthcoming charity auction of the 2,000,000th Defender being held at Bonhams New Bond Street headquarters on Dec. 16.
The film also stars some legendary and offbeat Defenders including a Series II Land Rover ice cream van, a special edition Paul Smith Defender and one of the first ever Land Rovers, originally displayed at the Amsterdam Motor Show in 1948. Enjoy.