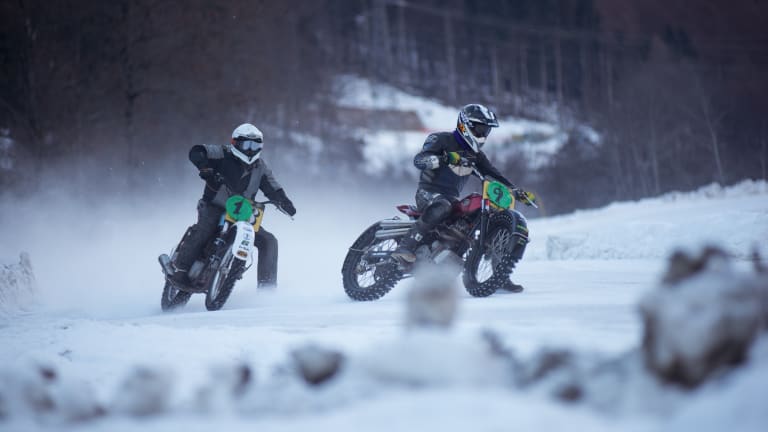 Watch Cool Custom Bikes Slide Their Way Through An Italian Ice-Racing Circuit
This event looks awesome.
Dues Ex Machine held their first ever Snow Quake event on an ice-racing circuit in Vercelli, Italy and it looks like it was all kinds of amazing. The rides ranged from custom vintage scramblers to hand-built scooters, emphasizing the fun inappropriateness of it all. Behold all the good times in this sharply edited video.