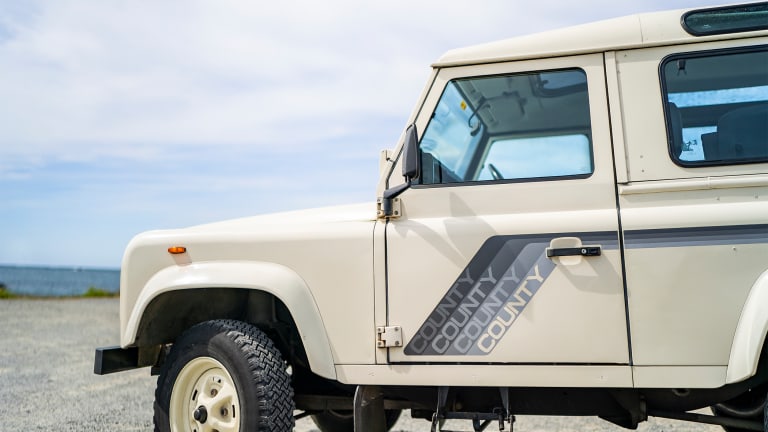 These Vintage Defender Photos Take #Carspotting to New Heights
Johnny Vaycay is an East Coast brand that's specifically made for extended weekends in places like Cape Cod or Martha's Vineyard. Bright colors. Classic quarter zips. You know the drill.
The company is led by John Annetti, who on top of being a professional cubical dodger and real-world escapist is quite the amateur shutterbug. Case in point: these prettier-than-your-prom-date #carspotting photos he took while on vacation in Guernsey, England.
"I was out exploring for Rovers to photograph and came across these two while driving the coastal road that wraps around the island," explains Annetti. "Defenders have always been a special car to me, first discovering and photographing them on my trips to Nantucket where they are used for summer rides on the beach. They are somewhat of a pinnacle of success and a symbol for the quintessential summer on the islands of New England. It was cool to see so many in Guesrnsey, most of them used for daily drivers and as construction or landscaping vehicles. They seem to be used less for pleasure and a common sight in England. A true work vehicle."
Treat your eyes to his snapshots below.