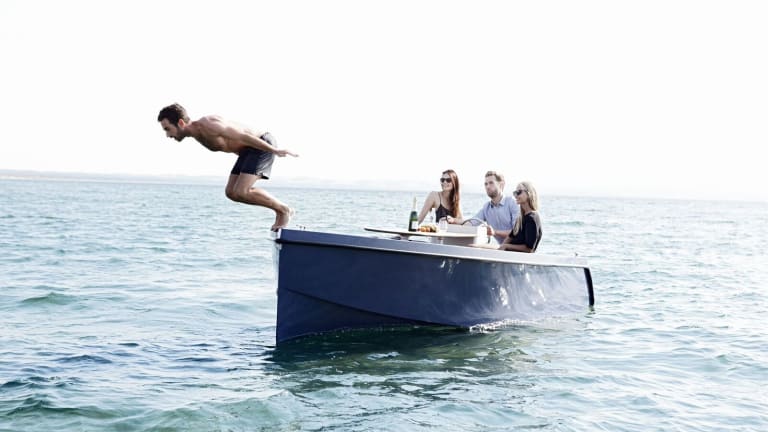 Upgrade Lunch Dates And Summer Weekends With This Low-Key Electric Boat
A stylish, affordable buy.
When the weather is beautiful and the sun is out, there are few things better than being on a boat. The problem is, most are expensive and a total pain to maintain. Luckily, RAND has come out with a stylish alternative that's powered by electricity + solar and comes at a price that won't completely empty your savings – right around $11,000.
It charges through solar, even on cloudy days, but if you need a faster way to add juice to your ride, there's a transportable battery. With 16 hours of sail time though, you won't have to worry about much unless you're spending an entire weekend out on the thing.
Besides saving on gas and being solid for the environment, the other benefit of being powered by non-traditional sources is how quiet the boat is. No more yelling over a loud engine when trying to have a conversation on the open seas.
From a design standpoint, it's super Scandinavian and minimal. It doesn't feel like Granddad's boat, but it also doesn't feel too forward thinking – it's just right. Perfectly luxurious and wonderfully cool.
We're super stoked on this thing and day dreaming about owning one by summer. Romantic lunch dates and weekend hangs would be taken to an entirely new level.