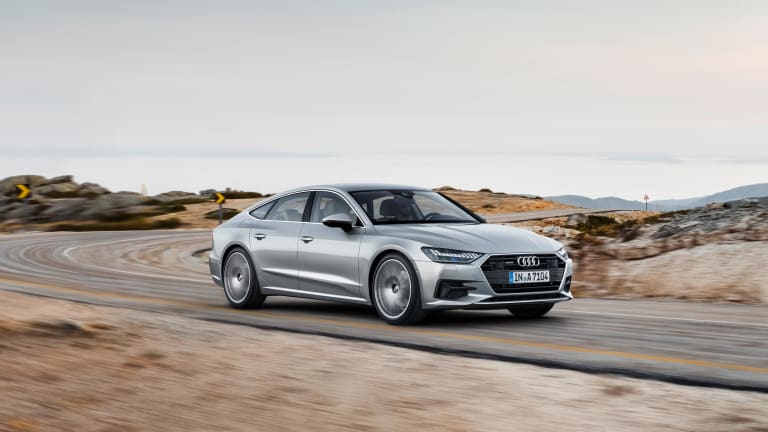 The Revamped Audi A7 Sportback Is Achingly Beautiful
Who knew four doors could be so sexy?
The Audi A7 is already one of the most stylish and dynamic sedans money can buy, with perfect lines and a coupe-inspired profile that separate it from the pack of cookie-cutter rivals. And, somehow, it got even better.
For the 2019 model, the second-generation A7 will add "Sportback" to the end of its name and pack a 3.0 V6 TFSI engine under the hood that can get you from 0-62 in a clean 5.3 seconds. Design-wise, it has new exterior styling that doubles down on its athletic build and yacht-inspired tapering, full-length LED taillights that completely transform the look of the car, and a revamped, tech-packed interior that has all the bells and whistles you'd ever want from a premium ride, as well as an Audi AI system that can automatically pull in and out of parking and garage spaces.
We expect these to hit pavement in Q3 2018, though Germany might be getting them as soon as February.