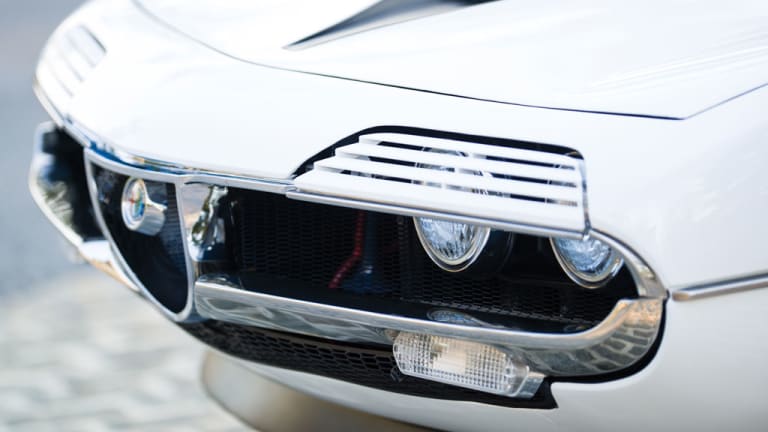 Car Porn: An Unabashedly Cool 1973 Alfa Romeo Montreal
Want/need.
Back in 1995, Alfa Romeo stopped exporting cars to the United States, and until very recently, never returned. Because of their missing-in-action behavior and the fact that we haven't been bombarded with Alfa Romeo TV commercials over the last 20 years, there's such a mysterious cool factor to the brand for a lot of Americans.
The vintage one shown below, a 1973 Alfa Romeo Montreal, has an incredibly stylish look to it that's pure Italian cool. Their modern efforts coming to the USA might not look as special as this beauty, but with a brand that has THIS rich a history, it's exciting to see think about where their line will expand and how it will be accepted back into American car culture.
Big spenders and auto enthusiasts should consider purchasing this thing at auction, as it'll be on the block shortly. It will be quite the add to any garage.