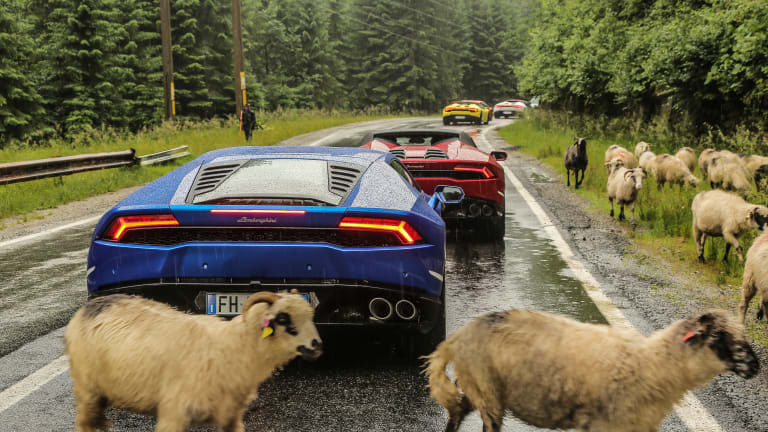 Nothing Goes Together Like Lamborghinis and Curvy Transylvania Roads
The Transfaragasan is no joke.
We're talking 57 miles of spectacular, hill-climbing asphalt in Romania. A road built for accelerated turns and dazzling driving, not simply a way to get from point A to point B.
Naturally, it's a perfect fit for six Lamborghini Huracáns....