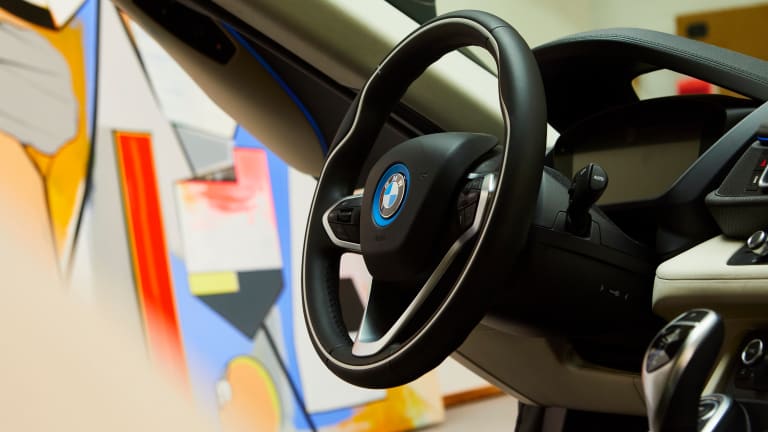 Thomas Scheibitz Turns BMW i8 Into Automotive Sculpture
Internationally acclaimed painter and sculptor Thomas Scheibitz transformed the BMW i8 into a stylistic art car that pops with bright colors against the sleek lines.
"Radical content is a question of form," says Scheibitz. "Traditional sculptural concerns such as visual perspectives, detailed imagery, spatial perspectives, qualities of reliefs, symmetry as well as dissolved symmetry and illusion were the starting points for my design of a body of a modern vehicle."
Surprisingly, the work was not commissioned by BMW nor was it part of the BMW Art Car series. Instead, it was an independent experiment in form and color, which makes the piece that much more interesting.