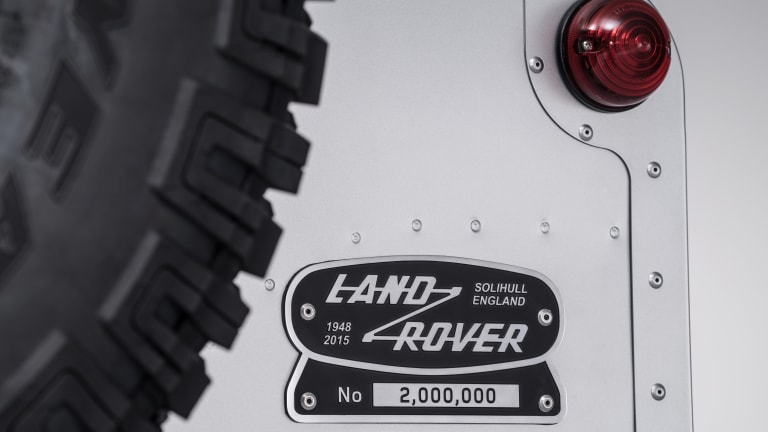 This Special Edition Land Rover Defender Is An Absolute Thing Of Beauty
And they only made one of 'em.
To celebrate 67 years of Defender greatness, the LR team made a one-off special edition that is going to turn some heads. It's the 2,000,000th Defender ever made, features nice touches like a bespoke aluminium plaque signed by everyone who helped assemble the vehicle, maps of Red Wharf Bay throughout, where the design for the original Land Rover was first drawn in the sand, and S90 HUE registration plates--a reference to the first pre-production LR. To no surprise, the bad boy looks undeniably incredible and fully captures the spirit of the iconic ride. It'll hit the auction block in December for a pretty penny, but for those who won't be bidding, you can just admire it via the photos below.
If you're itching for more, here's an extended gallery featuring behind-the-scenes shots and a look at the making of. Cool stuff.