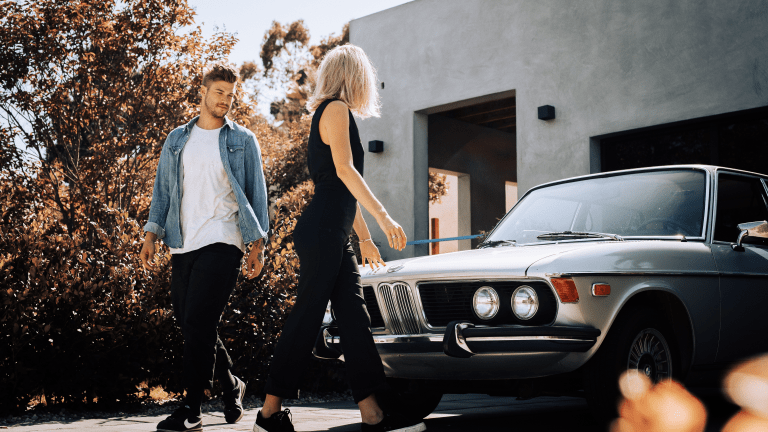 The Ultimate Automotive Air Freshener Has Arrived
Automotive air fresheners have always been a little tacky thanks to shoddy brand extensions and gas station trees hanging from the rearview mirror. Thankfully, there's now a way for your ride to smell fresh in style: Drift.
The upstart company is providing better air care for your car thanks to its innovative new product that delivers the freshest scents without phthalates or parabens, the harsh chemicals found in traditional air fresheners.
Made from antibacterial and antifungal cedar soaked with natural essential oils, the neatly designed package slips onto the visor of your ride for a visually minimalist and undercover look.
Drift offers three core scents: Grove, fresh mountain greens and notes of sugared citrus; Teak, warm musk, amber and pepper with hints of teak and cedar; and Mill, bright balsam pine with a dash of juniper berry, as well as a new scent that rotates every month. June's featured scent, for example, offers a mix of coconut with tobacco and amber, appropriately called Hemmingway.
Priced at just $8/shipment, their air fresheners include a complimentary metal clip with your first order and are available as a monthly or bi-monthly subscription without obligation. Head here to put your clean, fresh car on autopilot.