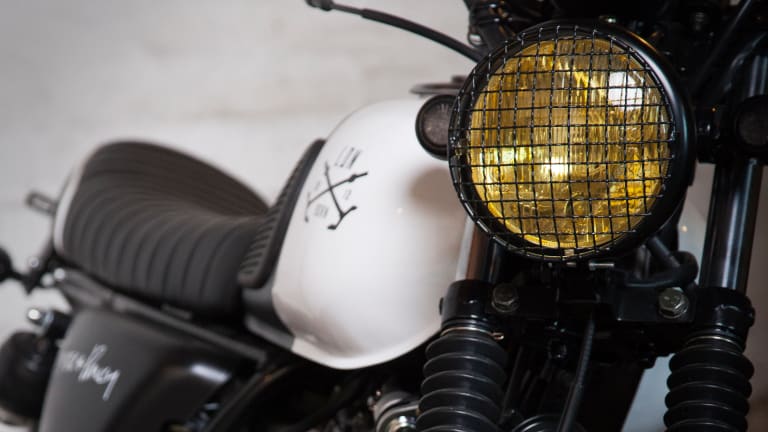 This Cool Café Racer Was Designed By A British Architect
Extremely affordable to boot.
London architect and industrial designer Massimo "Buster" Minale used to design buildings with Lord Norman Foster. In 2013 he launched a label called Buster + Punch to showcase his lighting and furniture. And now he's collaborated on a cool new café racer.
The LDN Born Mutt Motorcycle was created with London's Mutt Motorcycles and is designed for any guy to ride like a rockstar. The 125cc bike is available in a limited edition run of 50, with each bike bearing a unique racing number on the tank.
The graphics and two-tone paintwork are simple and elegant, and the price is a steal at £4,500, or about $6,400. You can even order it online. Park it in your living room and just stare at the thing even if you don't ride.