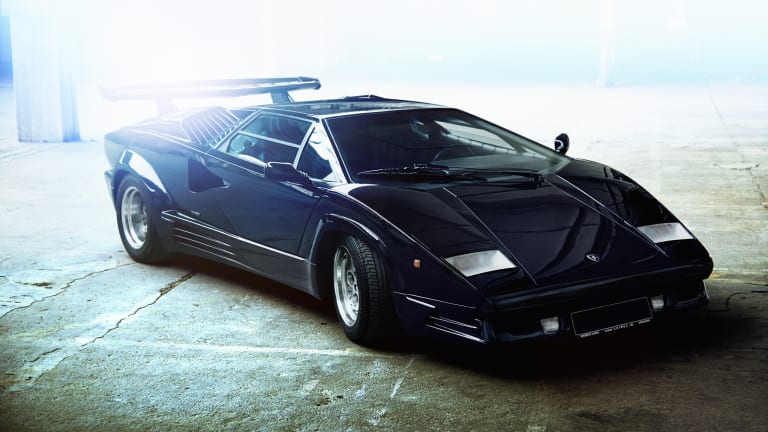 A Few Things You Never Knew About the Lamborghini Countach
Fun facts about the Italian wedge-shaped icon.
From 1974 to 1990, Italian car manufacturer Lamborghini produced an oddly-configured, mid-engined, V12 sports car called the Countach. What they didn't know at the time is that they were responsible for creating arguably one of the most iconic cars of all time.
Here are three things you most likely didn't know about the legendary Italian horse:
1. Who is Marcello Gandini?
Marcello Gandini is the design wizard responsible for conjuring influential works of art we've all appreciated for years. The father of Countach also designed the Lamborghini Miura and Diablo, the inaugural BMW 5-Series, the Alfa Romeo Montreal, the Ferrari Dino 308, the De Tomaso Pantera, the Renault 5 Turb,o and the Lancia Stratos. How's that for a resume?
2. Lambo Doors
The Countach became the first production car with vertically-opening scissored doors. Pioneering the way many luxury manufacturers would equip their supercars, the term Lambo Doors originated as soon as the Countach went to scale.
3. There's a reason Countachs' always get parked up front
Next time your privy to seeing one of these Italian giants on the road, stick around to see where it's parked. The Countach has essentially zero rearward visibility, forcing owners (or the valet guy) to sit halfway on the door sill when reversing into a parking spot. Not a bad problem to have, we guess.