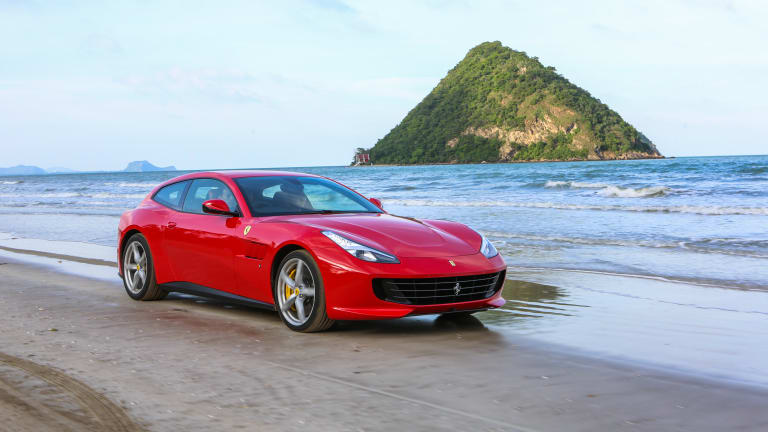 The Five Coolest Wagons Right Now
The modern 'shooting brake' – in essence, an elongated grand tourer with a hatchback and plenty of cargo space for guns, dogs and polo mallets – was originally a bespoke creation for English gentlemen who wanted a vehicle that could keep pace with their country pursuits without sacrificing sportiness or luxury appointments. Its two-door silhouette gave it a suitably rakish air, and early examples were coachbuilt using Roll-Royces, Bentleys and Aston Martins.
These days the shooting brake comes under the general heading of station wagon, but remains the most stylish example of the form. Aston Martin recently announced the imminent revival of this gentlemanly conveyance, and it leads off our list of the world's five most excellent wagons (NB, we've focused on wagons you can actually drive rather than way-out design concepts).
Aston Martin Vanquish Zagato Shooting Brake
Stunningly gorgeous, as you'd expect from any vehicle bearing the iconic Zagato badge. Aston hasn't given many details on the rip-roaring V12 except to say that it will be a limited edition.
One of the first shooting brake-inspired designs to go mainstream, though it has four doors. Based on the XF, in S trim it comes equipped with a 380 hp supercharged V6, and starts at around $71,000.
Quite simply the most muscular wagon you can get your mitts on, and capable of outrunning most sports cars thanks to its handcrafted AMG 4.0L V8 biturbo engine with 603 hp, blasting it from 0-60 in 3.4 seconds.
This began life as the FF, Ferrari's first all-wheel-drive car, and has now evolved into a refined 680 hp beast with a V12 that sounds like a race car when you push the right buttons, plus room for your golf clubs.
A revival of a beloved AWD model from the Swedish marque which has found its way again after straying off the path. Available in three different trim levels starting at about $49,000, it's sure to be a big seller.