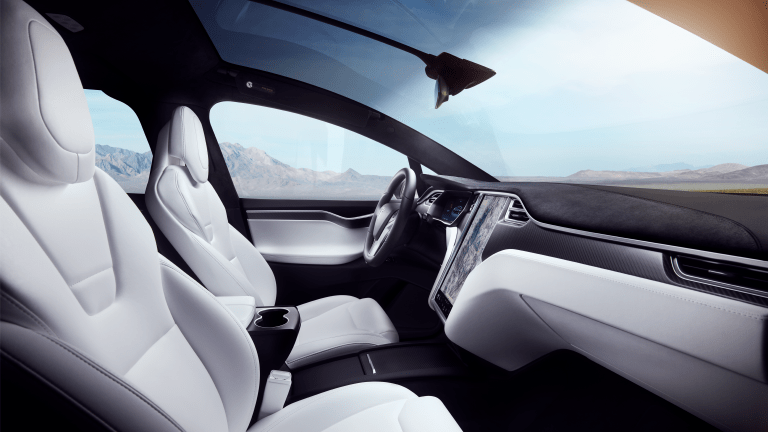 Tesla's New 'Dog Mode' Is Genius
Nobody pulls out the stops like Tesla and their latest downloadable feature, Dog Mode, is another smart swerve from the always innovating automotive company.
It's simple: set your 'Dog Mode' cabin temperature, let your pups relax in your whip as you run your errand, and show people passing by that they don't need to worry (or break your window) thanks to the large on-screen message.
The new update is rolling out to Model 3 cars today to be followed by Model S and Model X models less than 18 months old.