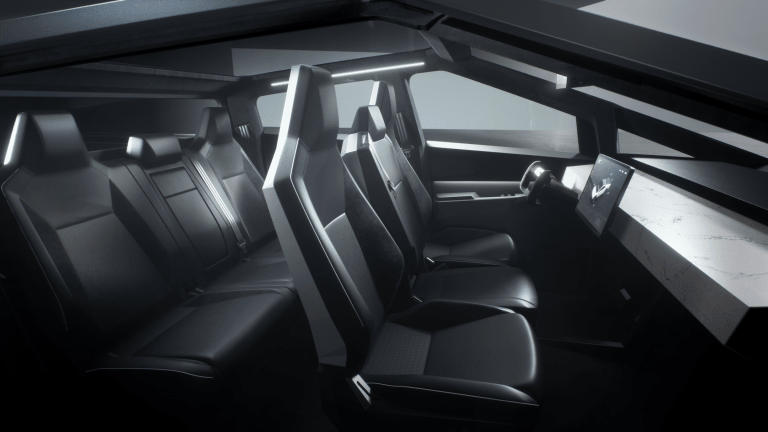 Tesla Reveals the Cybertruck
Last night in California, Elon Musk debuted the Tesla Cybertruck and its divisive design to the masses. We're shaken up by it. But also in awe.
Angular and brutal and unlike anything else on the market, its made out of ultra-hard 30X cold-rolled stainless steel that's considerably stronger than any automotive alternative out there. In fact, on stage, Musk and his team hit the body with a sledgehammer to no effect and even claimed it withstands certain types of gunfire.
In terms of specs, the standard model, priced at $39,000, packs a range of 250+ miles with 7,500+lb of towing capacity and a 0-60 mph time under 6.5 seconds. Not bad.
But it's nothing compared to the insanity of the upgraded Tri-Motor AWD model, priced at $69,000, which delivers 500 miles of range with 14,000+lbs of towing capacity and a 0-60 mph time under 2.9 seconds. No lies.
If you think you need one in the garage, reservations are now open through Tesla with production slated to begin in late 2021.