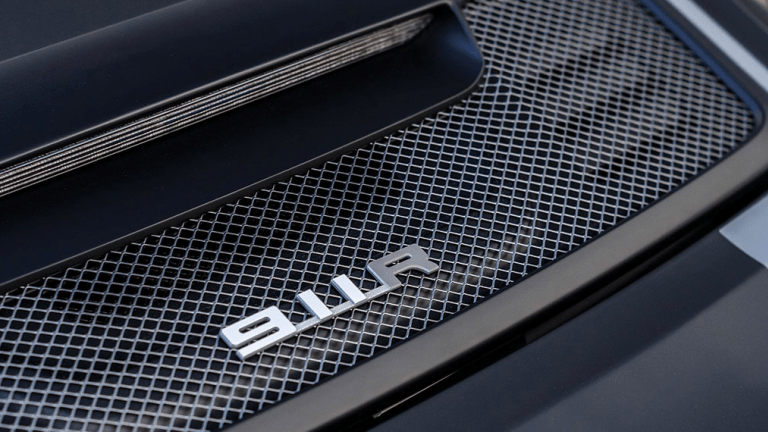 This Custom Porsche 911 R Pays Tribute to Steve McQueen
Royally cool.
Without question, the Porsche 911 R is the most sought after 911 (and maybe even car, period) of the 21st century. The thing sold out instantly, made jaws drop around the world, and immediately skyrocketed in price.
Though the regular ones are special and going well above sticker, this customized take is something else entirely. It's the only 911 R in this custom color combo, is the 967th example of just 991 examples produced, which was specifically chosen to pay homage to the original 911 R from 1967, and even channels Steve McQueen with one of his most iconic quotes tastefully printed on the door sills.
It hits the auction block in Paris soon through RM Sotheby's, where a portion of the final price will go to children's cancer research. Do good and drive good? Sounds like a win-win worth splurging on.