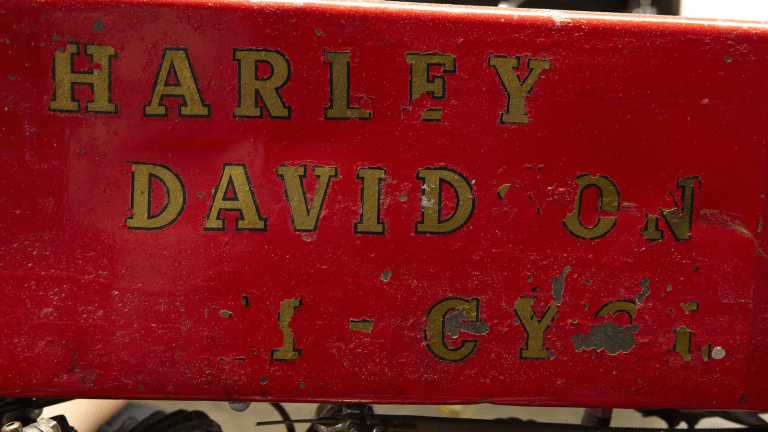 Steve McQueen's 1912 Harley-Davidson Is For Sale
King of Cool-approved.
This classic 1912 Harley-Davidson X8E, formally owned the infamous Steve McQueen, will soon be up for grabs at the Vegas Motorcycle Auction hosted by Bonhams.
The twin-cylinder cycle carrying a 1,000 cc engine is a stylish old school ride that would make a mighty fine addition to any serious collection. It even comes with a signed certificate of authenticity from McQueen's children, Chad and Terry.
To get this in your life, expect to pay north of $120,000. Given its history and prestige, that doesn't seem too crazy.