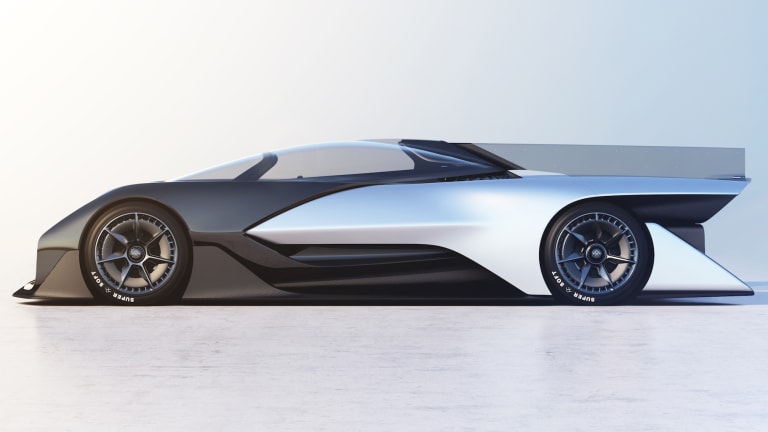 A California Start-Up Created A 1000-Horsepower Electric Batmobile
For the real life Bruce Wayne types.
A California automotive upstart called Faraday Future just created a Batman-worthy electric supercar that looks like it eats a Tesla Model S for breakfast each morning.
Dubbed the FFZERO1, which instantly reminded me of a Super Nintendo racing game, the sleek and forward thinking ride includes a teardrop glass roof, razor thin LED exterior lights, tons of carbon fiber, and only a single centered seat.
Performance wise, it locks in with an impressive 1,000 horsepower, top speed of 200 mph, and a NBD 0 to 60 mph time of less than 3 seconds.
Right now, the ride is just a concept, but the guys over a Faraday Future want, at the very least, to bring it into limited production for a handful of high-net-worth individuals. I'll pass along your contact info...