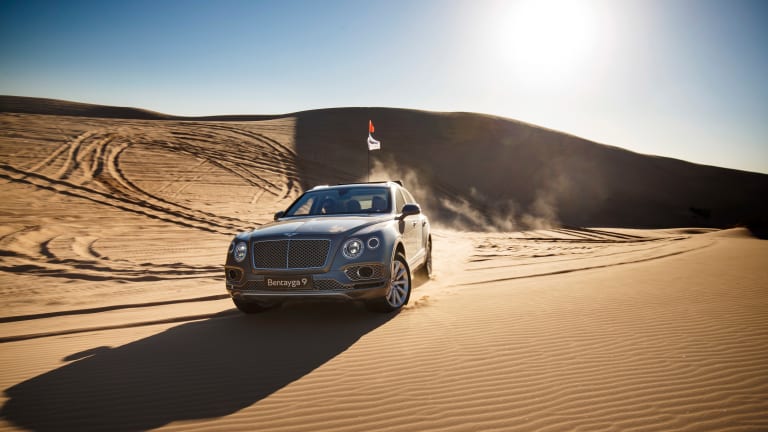 Sexy Photos Of A Bentley Bentayga Tearing Up Sand Dunes
Desert driving of the highest caliber.
We had the sincere pleasure of hanging with the Bentley team in the California desert recently, where we did doing nothing but take their Bentayga SUV to the limit. The highlight of the trip was tackling some sand dunes in this luxurious monster, which combined wild off-road driving with more than $200,000 worth of gorgeous automobile. That kind of juxtaposition is basically the definition of cool.