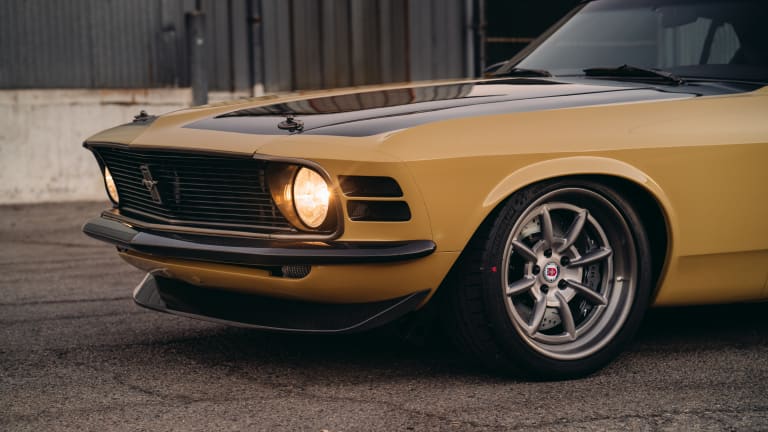 Car Porn: Robert Downey Jr.'s 1970 Ford Mustang
Robert Downey Jr. commisioned the team at SpeedKore to build his dream Ford Mustang and the final product is beyond stunning with 667 horsepower to boot.
They started with a 1970 Boss 302 and completely rebuilt it from the ground up with a brand new 5.0-liter V8 engine and luxe details like carbon fiber body panels, one-off bespoke HRE wheels, an analog-style gauge cluster and bespoke upholstery by Gabe's Street Rod Custom Interiors.
Eat your heart out, Iron Man....