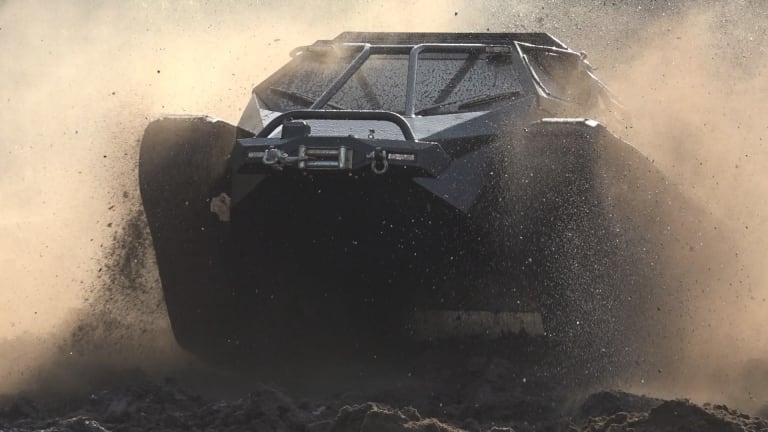 Your First Look At The Ripsaw EV2 Luxury Super Tank
Makes the Batmobile look like a MINI Cooper.
If the Batmobile and a HUMMER had an automotive child, it would probably be the Ripsaw EV2, the first consumer-ready "luxury super tank." It packs 600 horsepower, can tackle literally any terrain, and has the rugged and ready style that's more masculine than Brett Farve and Clint Eastwood combined. Get in touch with them here if you're interested in getting behind the wheel of one, they're now being offered to the public in limited production.