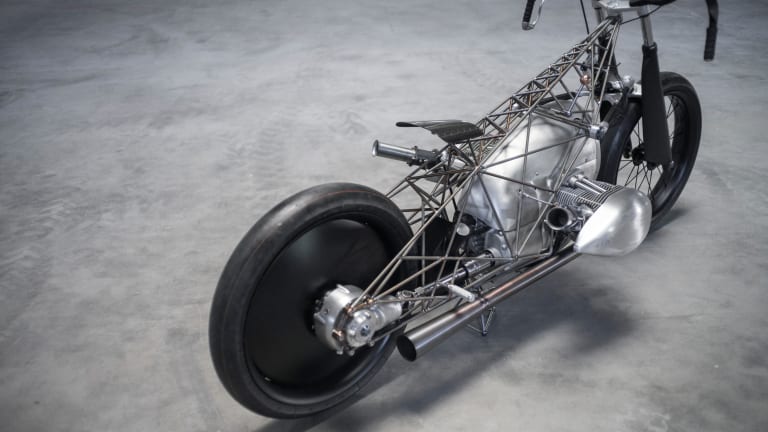 Revival and BMW Team Up on Transparent Motorcycle Design
Revival Cycles teamed up with BMW Motorrad on a specially crafted 'Revival Birdcage' bike you have to see to believe.
Inspired by Ernst Hennes' record-setting machines from the late 1920s and early 1930s and based on the prototype of a completely new type of BMW boxer engine, the motorcycle features individually crafted parts throughout including a near-transparent titanium frame that shows off both the engine and drivetrain from all angles.
Absolutely gorgeous....