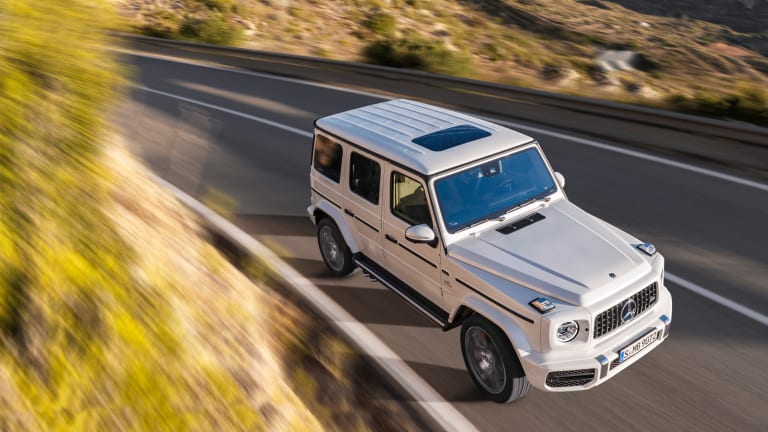 The Revamped Mercedes-AMG G63 Is a Thing of Beauty
Following up on the next-generation G-Wagen, Mercedes has unveiled a stunning overhaul of the performance-driven G63 model, available later this year.
The luxury adventuremobile is powered by a 577 hp handcrafted AMG 4.0-liter V8 biturbo engine that can take you from 0-60 in just 4.4 seconds with a beastly top speed of 149 mph.
Details include everything from an AMG-developed suspension to AMG-specific transmission modes to 22-inch wheels to an entirely revamped interior with an optimal, widescreen cockpit.
Respecting the original character and cult status of the G63, this overhaul only improves the iconic model, leaving alone the soul and style that make it so special to begin with.